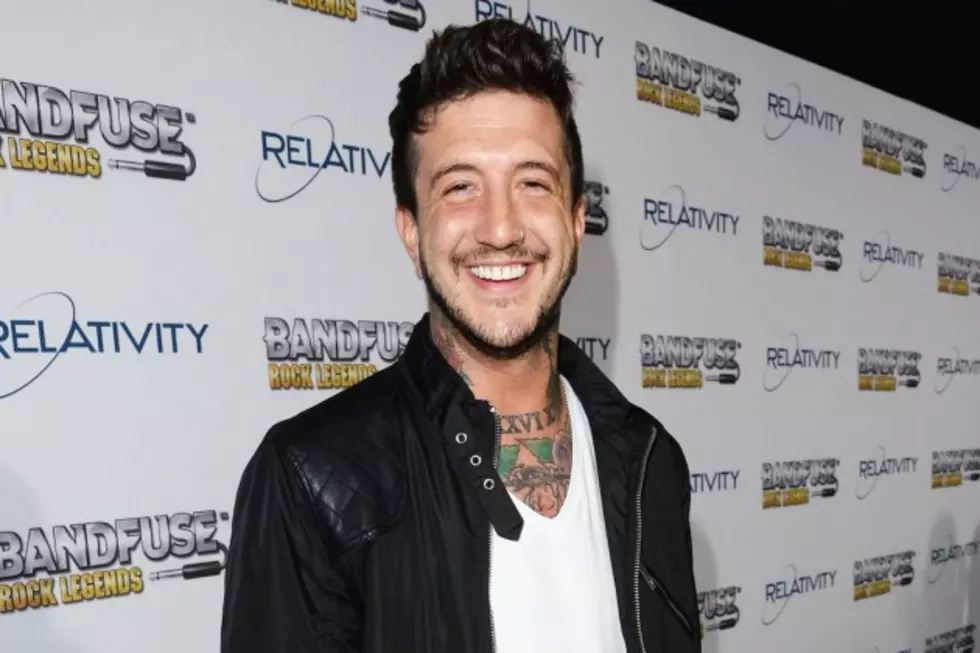 Of Mice & Men's Austin Carlile: 'I'm Getting Closer to 100 Percent With Every Passing Week'
Jason Merritt, Getty Images
Of Mice & Men frontman Austin Carlile is on the road to recovery after his surgeries and in two recent tweets tells fans that he is "getting closer to 100% with every passing week." The singer was hospitalized in June because of complications from the genetic disorder Marfan Syndrome, which affects connective tissue in the body.
This time, the frontman is writing about his recovery. On Saturday (7/18) the singer took a big step towards healthy. He wrote, "Today was my first day "out of the house" since my surgery! Getting closer to 100% with every passing week. Almost out of the woods!"
He followed that up be giving some insight into what he's been working to fully recover. "Physical therapy is going well but it sure it kicking my a$$!!!," he wrote. "3x a week! Have to get better. Have to keep pushing. Nothing comes easy." Check out the tweets below.
Carlile is working very hard to make a full recovery and we bet the band's two upcoming tour dates are serving as motivation. The group's website says Of Mice & Men are playing the Louder Than Life Festival in Louisville, Ky., on Oct. 3 and 4 and will then head overseas to play at Ozzfest Japan on Nov. 21.
See Austin Carlile and Other Rockers Taking the ALS Ice Bucket Challenge