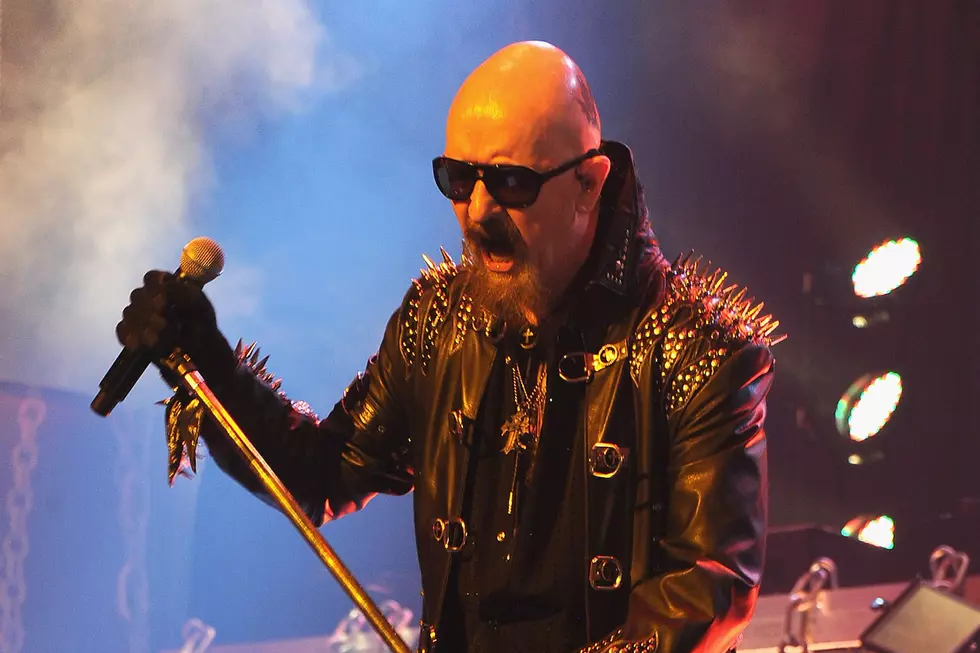 Rob Halford: 'Probably No' New Judas Priest Music in 2020
Theo Wargo, Getty Images
Rob Halford doubts there will be new Judas Priest music arriving next year. But that doesn't mean the rockers are getting lazy. Quite the contrary, as the "Metal God" revealed in a recent radio interview. Indeed, the band is perhaps working faster than they ever have before.
That's how the Judas Priest frontman put it to Detroit rock station WRIF's Talkin' Rock With Meltdown podcast last week (Dec. 10). Halford appeared on the program by telephone, and host Al Beck asked the musician if fans can expect to hear new music from the band in 2020.
"Probably not, no," Halford replied, as transcribed by Blabbermouth. "But we're starting work [on new material]. And like I've always said, it'll be ready when it's ready. But we're probably moving faster than we ever did because the clock is ticking."
Of course, the singer is now a spritely 68 years of age, and perhaps that number is lending to a sense of urgency in the Judas Priest camp. Ruminating on other rockers who've gone over the hill without letting up on their vitality, the musician motioned to different classic outfits that still get the lead out.
"Thank you, Rolling Stones," Halford added. "When I watch Mick [Jagger] and the boys, man, it makes my heart swell. And [the way] those guys are doing it at that point in their life — man. I said [years] ago, I wanna be screaming out 'Painkiller' when I turn 80; I wanna be on a stage somewhere."
Halford continued, "It's a beautiful life in rock and roll, and I never wanna switch it off, man; I wanna keep that electricity buzzing. It's so important, as a musician, to have that connectivity. That connectivity is stronger than ever now with our beautiful fans and supporters."
See Rob Halford in Top 66 Hard Rock + Metal Frontmen of All Time