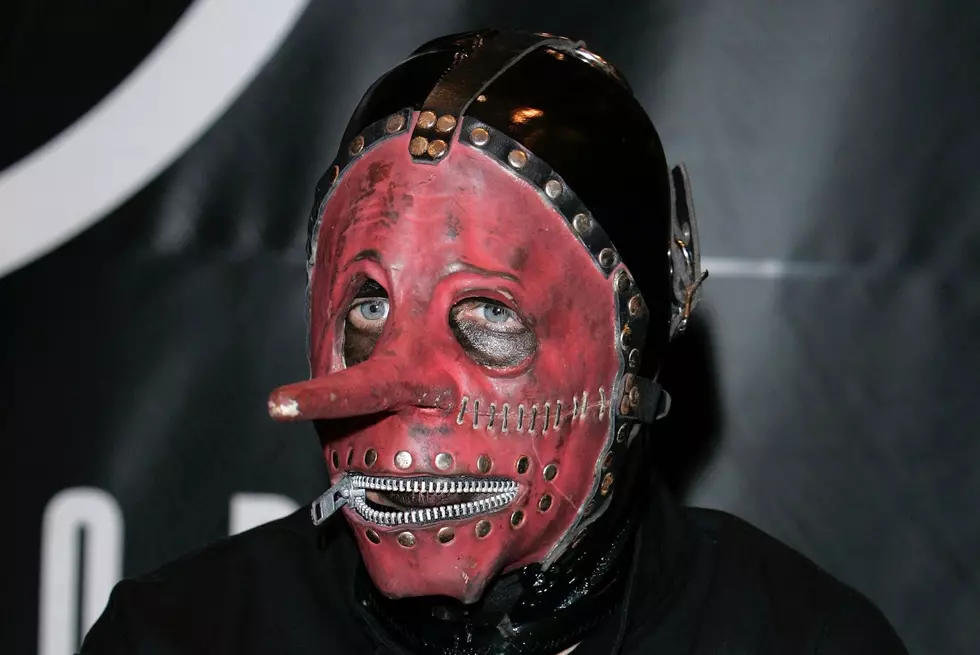 Report: Chris Fehn Demands His Slipknot Lawsuit Move Forward in Court
Jean Baptiste Lacroix, Getty Images
Former Slipknot percussionist Chris Fehn has requested his lawsuit against the band move forward after he sued the group over touring and merchandise revenue earlier this year. Fehn was dropped from the act in March in an official statement that said, in part, "Chris knows why he is no longer a part of Slipknot."
That month, Slipknot vocalist Corey Taylor indicated the ex-member had wrongfully accused the group of "stealing money." Now, from what's contained in recent court documents obtained by The Blast Thursday (July 11), Fehn is "demanding" the case proceed after an attempt to have it thrown out.
Specifically, the musician has asked a judge to deny the motion to dismiss brought by Slipknot's business manager Robert Shore. Shore seemingly sought to have himself dismissed from the case as well, "denying he did anything wrong" in the proceedings that were earlier revealed to name the following as defendants: Slipknot, Incorporated (a New York corporation; Slipknot, Incorporated (a California corporation); Knot Merch LLC (a Delaware corporation); SK Productions, LLC (a New York limited liability company); SK Touring, Inc. (a Delaware corporation); Knot Touring LLC (A Delaware limited liability company); Rob Shore & Associates, Inc. (a New York corporation); Michael Shawn Crahan p/k/a "Clown"; Taylor and Shore.
But Fehn has reportedly accused Shore of having a hand in withholding Slipknot profits from him, claiming the manager and his company — who were apparently responsible for the percussionist's personal and business finances— made decisions to enrich himself and other members of the group at the expense of Fehn. He's appealed to the the judge to not dismiss Shore and to allow the full lawsuit to proceed.
Evolution of Slipknot's Terrifying Masks