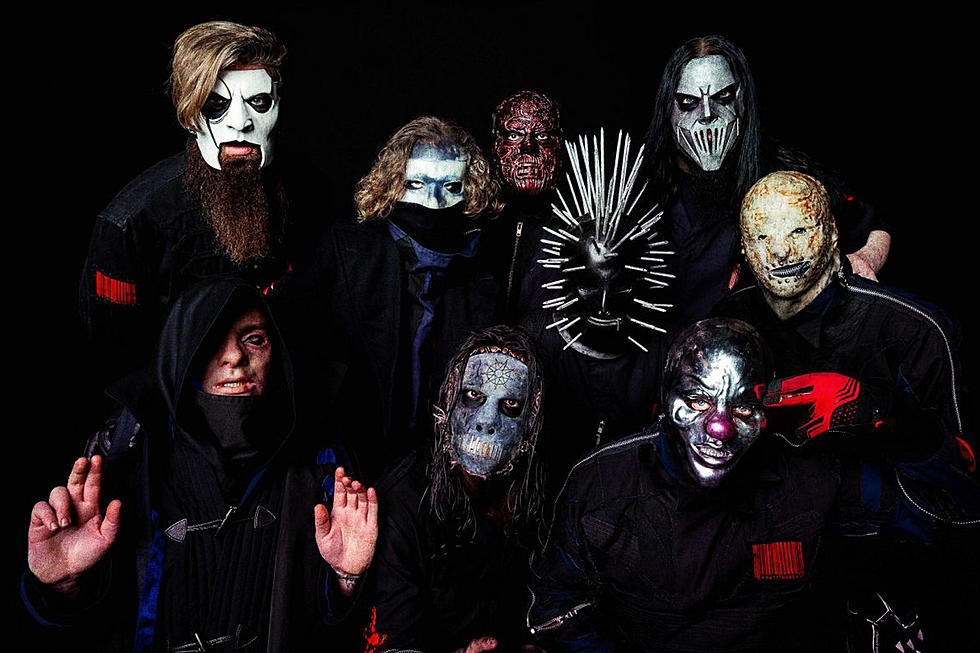 What Are Slipknot Teasing With This Cryptic Concert Poster?
Roadrunner Records
A cryptic Slipknot poster that popped up at Download Festival has maggots wondering what's in store for next year. The all-black notice adorned with a red Slipknot logo contained the text "Live.2020" at the bottom of the bill, leading some to believe a live album or European tour could be happening in the year to come.
According to Kerrang, the ad appeared on festival grounds surrounding Slipknot's June 15 performance at the annual rock fest held near England's Castle Donington. Is it teasing the masked metalheads' return to the U.K. after a busy 2019 European festival season? See a photo of the poster down at the bottom of this post.
"The first one is in Clisson, France, the day before Hellfest starts," Slipknot manager Cory Brennan told Music Week June 12. "You buy a separate ticket to Knotfest and a separate ticket to Hellfest. We're at 40,000 tickets, and it'll sell out. Now we're getting approached about doing Knotfest in Germany, Switzerland, and throughout Europe."
See all of Slipknot's upcoming tour dates here.
Every Slipknot Song Ranked