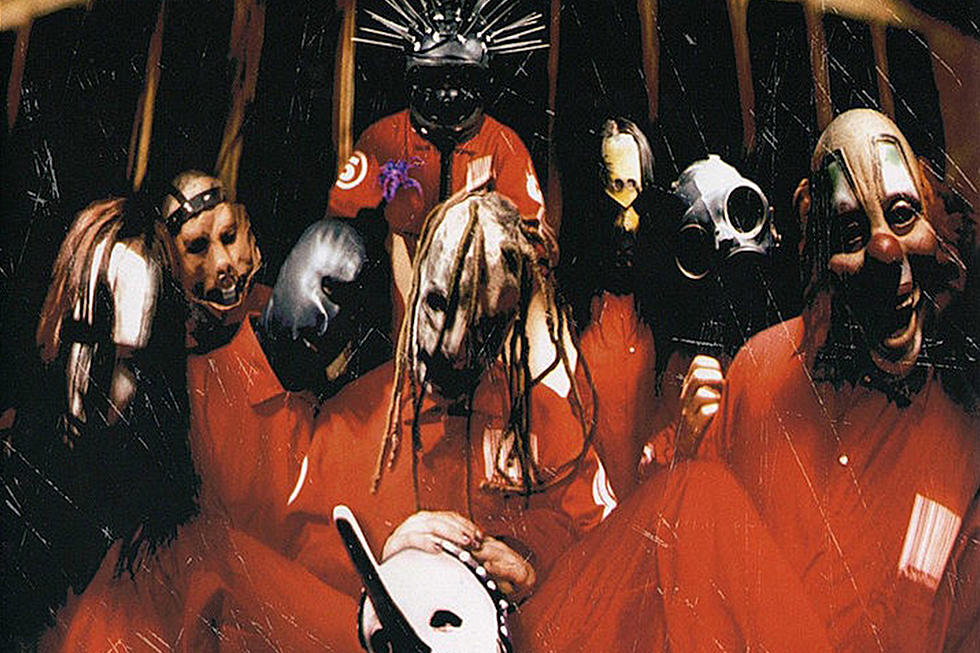 Slipknot Make Network TV Debut in 2000, Terrify Everyone
Roadrunner
There's no denying it: Slipknot were terrifying when they took heavy music by storm in the early 2000s. While on the cycle for their self-titled debut album, they made their network television debut on the late night talk show Conan. For many, this was their first exposure to the band. As you can see by the video below, the shock value was at peak volume.
"My next guests began playing together five years ago in their native [home of] Des Moines, Iowa," said host Conan O'Brien during his introduction of the band. "Today they are one of the hottest bands in the country. Please welcome, Slipknot!"
The camera then cut to a stage filled with nine people in red jumpsuits and unsettling masks, and the first notes of their now iconic track, "Wait and Bleed" began to ring out. A young Corey Taylor sings, "I felt the hate rise up in me," with a demon-like groan, as the rest of the band kick into the song's sonic avalanche.
This was an important moment in Slipknot's history. It was one of the first times they crossed over into mainstream culture. After this they performed multiple times on late-night television shows, including with Jay Leno and various other times on Conan. Check out video of their debut below and leave us a comment with your favorite Slipknot memory.
Watch Slipknot's Network TV Debut on Late Night With Conan O'Brien in 2000
See Slipknot in the 66 Most Important Moments in Metal History
10 Unforgettable Corey Taylor Slipknot Moments