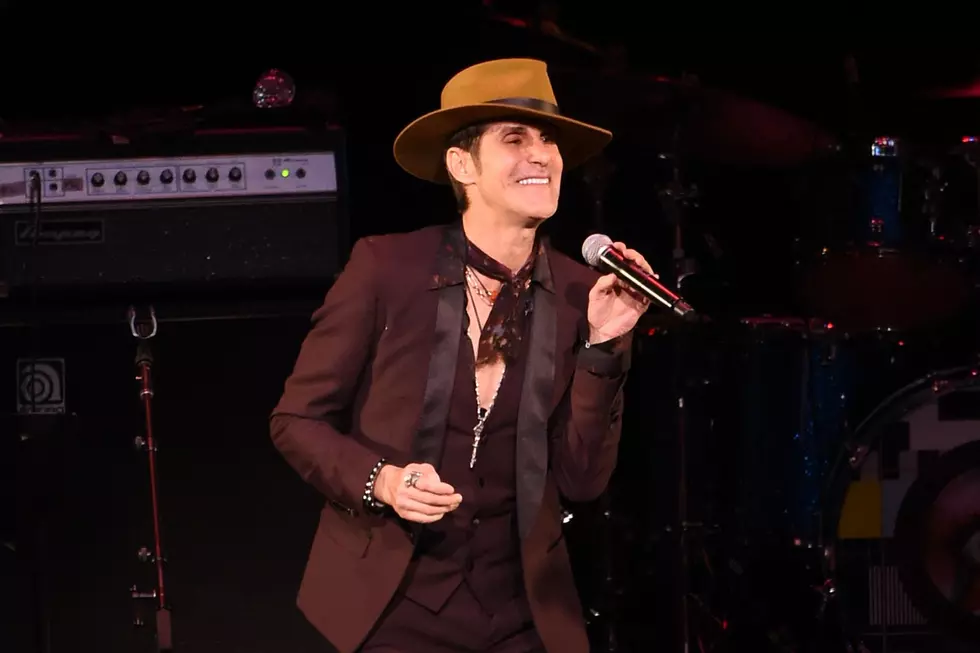 The Best 90s Bands You Totally Forgot About
Jamie McCarthy, Getty Images
How blessed am I to have grown up during such a beautiful, innovative and important time in rock n' roll: the 90s.
Sure, the boomers LOVED to bitch about grunge, electronic, alternative and industrial, but time has proven them wrong. Still, some bands we truly loved in the 90s sort of fell by the wayside in our minds in favor of the truly big guys -- the Nirvanas, the Pearl Jams, etc.
I asked a few friends for their favorite largely forgotten 90s bands, and here's just a small sampling of their answers. It's crazy for me to remember that I had the ancient artifact, a CD, of all of these bands at one point.
Porno for Pyros
Jane's Addiction was a hugely important 90s band, but we shouldn't forget Perry Farrell's next band, Porno for Pyros, a CD that I wore the hell out as a kid. While "Pets" was the single, "Tahitian Moon" holds up way better.
The Refreshments
The Refreshments deserve so much better than just being remembered as the King of the Hill theme song band. "Banditos" was a huge hit, and after hearing about 10 seconds of it, you'll remember to remember all of the words.
Space Hog
I discovered this glam-nouveau band when they opened for Pearl Jam in Albuquerque. That was actually a 94.5 FMX giveaway trip that involved led to listeners getting s**t-housed and puking on the bus. Y'all thought I'd forget because I was a young teen. Nope, it's seared into my memory for all time. "In the Meantime" is still a hopeful, beautiful song.
Sponge
I saw Sponge with my mom and dad (lol) at the Depot Warehouse, a venue that should have never been torn down. I said what I said. FMX still occasionally plays "Plowed," because it still really, really rocks.
Prong
Prong was heavy but still managed to be fun. They really deserved to be much bigger than they ever got and I am puzzled as to why that didn't happen. This video did make Beavis & Butthead, so they will always have that honor.
Placebo
Lead Brian Molko has that hauntingly beautiful androgynous look and vocals that made Placebo such a unique band. It somehow sounds perfectly 90s and current. That's magic. Be forewarned: the crowd footage in this video will give you 90s fashion flashbacks.
Our Lady Peace
I learned from a friend that grew up in Canada that the radio up there is required to play a certain percentage of Canadian bands, so up there Our Lady Peace was HUGE. It probably didn't hurt that front man Raine Maida is one of the most conventionally attractive rock stars ever. Here in the states, they had several hits that ranged from the very mall-pop "Clumsy" to the complex, rockin' and lovely "Starseed."
Veruca Salt 
I have to end on my favorite forgotten band, Veruca Salt. I adored them very much as a kid and I still do. I spun circles in my room until I was dizzy singing along to their songs. That might explain some things.
Some runners-up, as I couldn't include everything forgotton 90s: Toad the Wet Sprocket, Soul Asylum, L7, Big Head Todd & the Monsters, Meat Puppets, Screaming Trees, Helmet, Sister Hazel, Union Underground, Tripping Daisy, Matthew Sweet, Better Than Ezra, Dinosaur Jr, Mazzy Star, and Local H.
Take a dive back into one of the very best decades of music.
Renee Raven's 12 Choicest Albums