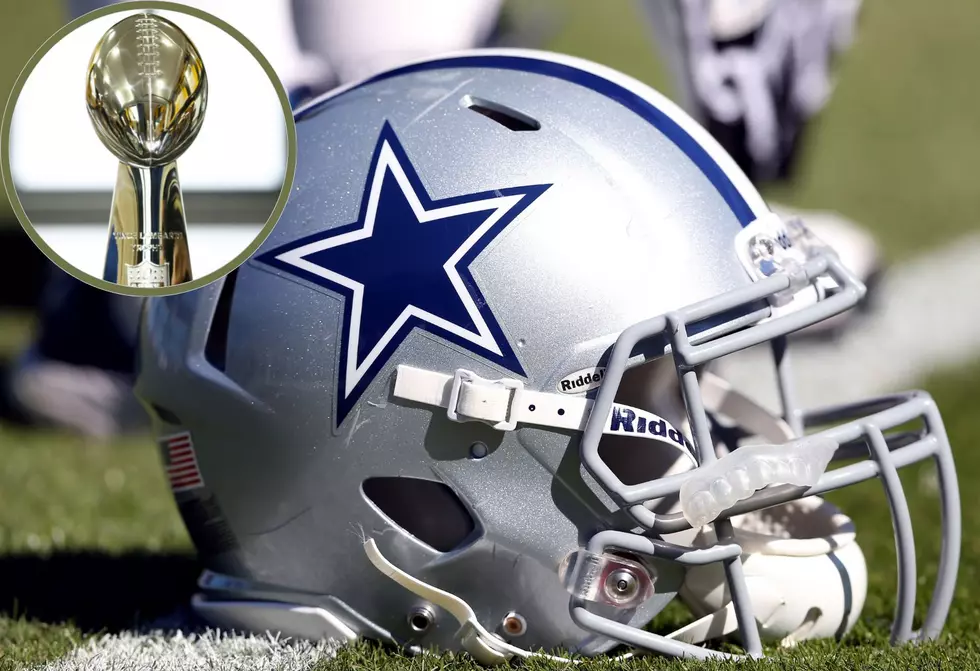 The Dallas Cowboys Will Win the Super Bowl This Year According to This Trend
Getty Images/Canva
(Update: January 17th, 2023) The Dallas Cowboys dismantled the Tampa Bay Buccaneers to move on to the divisional round of the NFL playoffs. That means only three more games are to be played. So, if the trend holds up, the Cowboys should run the table.
Original Story
If the Dallas Cowboys plan on being in the Super Bowl this year, they better step up their game. However, a weird trend alludes to the stars aligning just right for that to happen regardless of how well, or badly, the team that wears the star plays in the playoffs.
The Cowboys secured their spot in the NFL playoffs before their last game of the season against NFC East rival, the Washington Commanders. However, with a possible number-one seed on the line for the Cowboys, the team turned in a horrible performance against the less-talented Commanders.
That sure didn't do much for momentum going into the playoffs.
SEE ALSO: Take A Peak at Dak Prescott's Prosper Texas Home
However, Blogging The Boys editor, RJ Ochoa, gave some insight on a trend that might mean the Cowboys could surprisingly be hoisting up the Lombardi Trophy.
As you can see, each time Dallas lost a game, they came back with either a two-game winning streak or a four-game winning streak. If this trend holds true, the Cowboys will not only beat the Tampa Bay Buccaneers this weekend but run the table.
Of course, it all starts with beating the Tampa Bay Buccaneers led by the GOAT, Tom Brady. Number 12 has never lost to the Cowboys.
But, if this weird winning streak trend holds true, we can finally stop saying, "this year is our year"...again. Here's hoping!