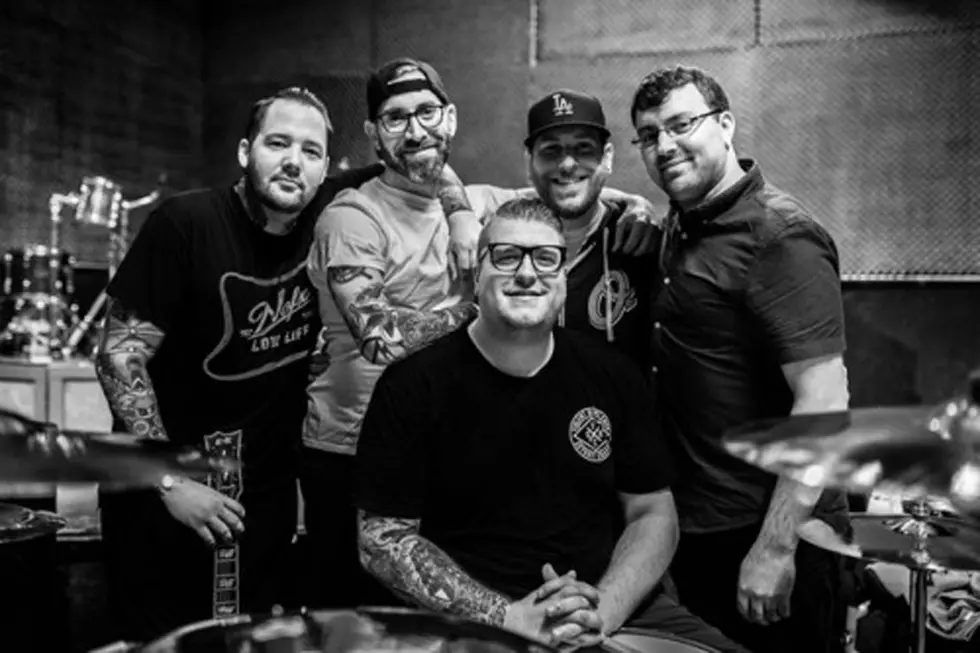 Watch The Ghost Inside Play Their First Show Since 2015 Bus Crash
Theghostinside.com
Indeed, it was the first time the SoCal metalcore act have taken the stage since the accident that caused drummer Andrew Tkaczyk to lose his right leg — an issue the musician overcame Saturday with the help of a special prosthetic device. On social media the next day, The Ghost Inside relayed the following message, the heartfelt statement accompanying a photo of the band and crew onstage.
"The Ten: Limitless and Unbreakable," the group wrote. "Going to take a very long time to process everything about yesterday. Thank you to everyone that has been with us and supported us in any way, and thank you to every single person that gathered with us last night to prove that life can swing hard, but you can swing harder. TGI til we die."
The "one night only" event sold out the 8,000-capacity venue, Kerrang reported, with frontman Jonathan Vigil at one point proclaiming to concertgoers, "If we aren't the most loved band in the world, it sure feels like it." To open the special gig, This Wild Life, Wage War's Cody Quistad and Trade Wind provided support.
Back in January, it was reported that the Ghost Inside were working on new music, although it's currently unclear if and when the band will perform live again.
25 Best Metalcore Albums of All Time