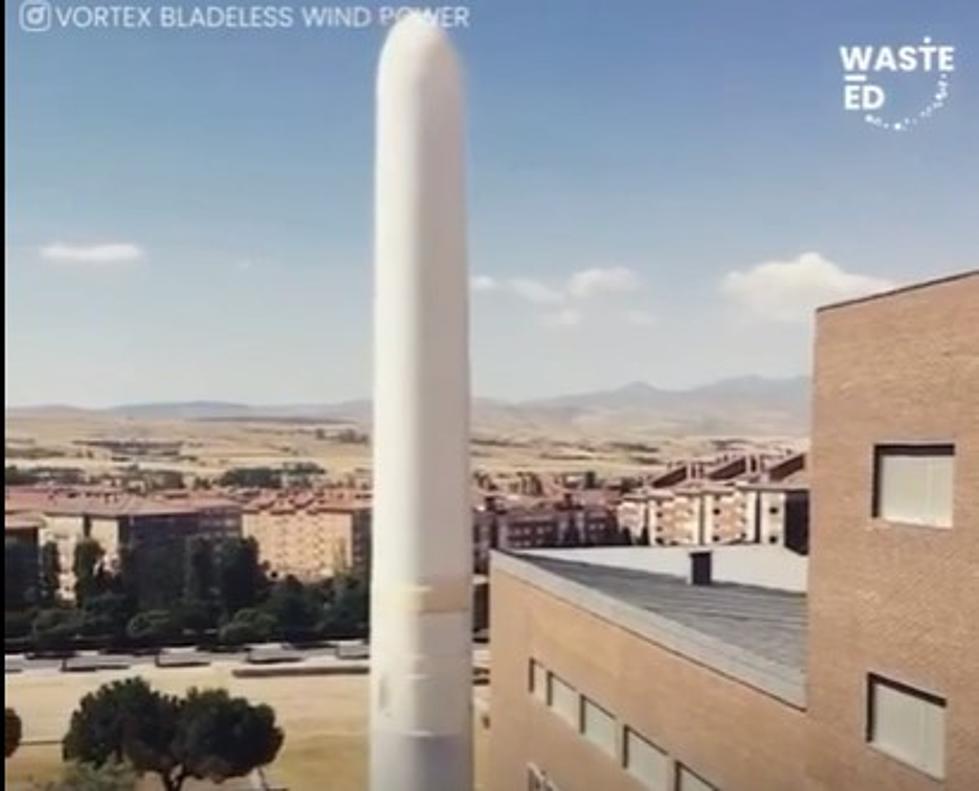 Video: This New Bladeless Vibrating Wind Turbine Looks Like a Giant Dildo
Reddit
Y'all, I can't even...
There are some new vibrating wind turbines out there that don't require any blades to generate power. They could be the way of the future, and West Texas may soon be surrounded by structures that look like massive vibrating sex toys. How very entertaining!
Vortex Bladeless Wind Power has designed a special wind turbine that's able to harness the power of the wind in a new and exciting way that requires no gears, bearings or oil, and is said to leave a significantly smaller carbon footprint on the planet.
According to their website, the device is not yet for sale, which is a bummer. I can only imagine how much fun the world is going to have while laughing together at those bad boys. I can hardly wait. Commenters on Reddit also seem to be getting a massive kick out of them.
Some of my favorite comments include:
"It's a giant wind-powered vibrator, that also provides electricity? The sex life of the future is going to be limitless." -justjay9868
"Endless masturbation to power the planet??? Now there's a version of The Matrix I'd watch." -radiofranco
"I demand the link for academic purposes." -Valnis
"No lubrication required, how cool is that? -boisNgyrls
"If that doesn't call in space alien incels, I don't know what will." -SapientCell
"It's the year 6969..." -JaimetheBRO
"If the giants ever come down the beanstalk...this is what we show them to save our skin." -Epikbexa
"In my wildest dreams, I couldn't imagine that the landscape of the future will be just full of huge throbbing dildos." - JarasM
Alright, alright, that's enough. Guys, the future looks bright. I wonder when we will see these in our surrounding area. The greatest inventions make the world a better place while simultaneously making everyone laugh. Love it.
55 Times Lubbock Was Mentioned in TV Shows, Movies, Songs & More
Here's a bunch of times the Hub City was mentioned in TV shows, movies and songs.
101 Awesome Pictures That Show How Lubbock Has Changed Over the Years
See how some of Lubbock's best known restaurants, venues and more have changed over the past 15 years.
Texas Companies, From A to Z
From entertainment to communications, from food to infrastructure and beyond, Texas is a business leader whose products and services reach throughout the world.