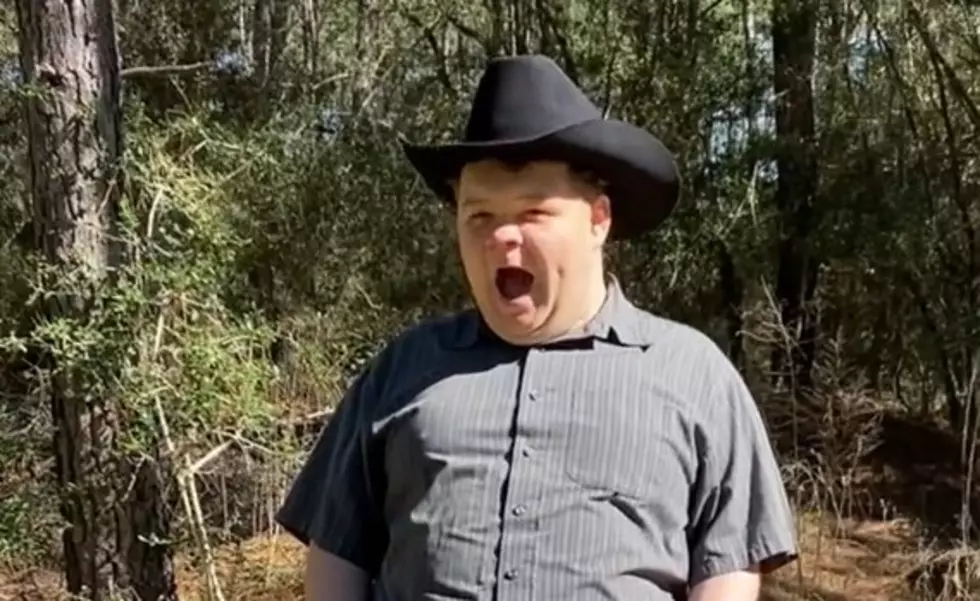 WATCH: An Accurate And Honest Day In The Life As A Texan
officiallyarahollyday on tik tok
As Texans, we all know that we have certain rights and responsibilities that come with such a tremendous privilege. Texas may be a Lone Star, but each of us can and should contribute to that light.
For example, it is our right, responsibility, and privilege to wear cowboy boots under any circumstance. Wedding? Yes. Job interview? Yes. Birthing a Calf? Yes. Maybe not the pythons on the last one.
But sometimes, you must ask yourself, "Self, am I doing enough to be as Texan as possible?" Then ask yourself if you are doing it evr'day. Evr'day!
In the following Tik Tok video, we have a young man that provides a shining example of how to be a proper Texan. Warning: there is a little NSFW language but nothing too serious:
I have to commend this young man, even though I personally have a much stronger "yeehaw" than him- not his fault, I am a professional broadcaster who uses my lung power to spread the good word of Texas. I can out yee most any haw.
Pro Tip: If you have trouble remembering the Alamo, make sure you visit it at least several times during your lifetime. Getting hammered on the riverwalk is a good way to Texan, too, if you're feeling ambitious (just remember to Uber back to the hotel).
There's not a whole heckofa lot he could have done extra, but I personally would suggest the following for bonus Texas Points (redeemable for Texas Cred):
1. Befriend any horse
2. Frito Pie (especially with brisket and jalapenos)
3. Cowboy cold (insert favorite Texas-made beer) stored in the back of a pickup*
*only works late fall/ early spring
4. Remember Pappy by showing off your inherited gun/hat/ riding lawnmower to friends.
5. Incorporate the use of new and creative contractions into daily conversation, such as y'all'd've.
7. Bemoan the Cowboys and be a closeted Cowboys fan. Unless they are winning, then be obnoxious in your fandom. How about dem boys?
8. It's pronounced ARM- a- DILLA
Now go forth, my darlin' sweetie sugar pies, and be the best Texan you can be.
Your Blue Bell Ice Cream Favorite, According to Your Star Sign
Align your stars with this Lone Star favorite. This is your favorite Blue Bell Ice Cream flavor, according to your star sign.
Texas, Bartenders Reveal What Your Drink Order Says About You
WhataZodiac! Your Whatburger Order, According To Your Star Sign
The stars align for any order at Whataburger, but here is your best Whata-order, based on your star sign.