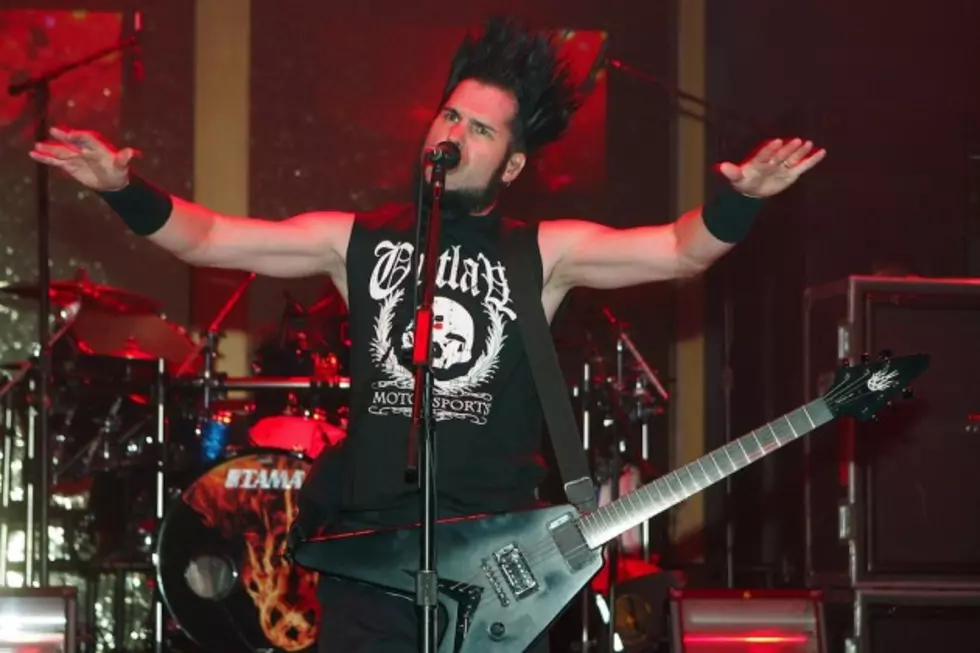 Wayne Static Memorial Show Lineup + Webcast Details Revealed
Ethan Miller, Getty Images
The music world suffered a great musical loss last fall when it was revealed that Static-X frontman Wayne Static had passed away in his sleep. As expected, a number of Static's friends have come together to put on a tribute show to honor the late vocalist and it will take place this Tuesday night (Jan. 20) at the Whisky-a-Go-Go in Los Angeles.
Details of the event were kept under wraps until just recently, when it was revealed that the reunited Snot would be playing the show, performing six tracks for those in attendance. In addition, members of Coal Chamber, System of a Down and Dope are expected to be on hand to show their support. Plus, the remaining members of Static's solo band will be performing 'Wisconsin Death Trip' in its entirety with special guest vocalists. Static had performed several 20th anniversary shows saluting Static-X's breakout disc in 2014 prior to his passing, so the band is definitely well-versed in the material.
The show is being billed as "a night of incredible music with dear friends and family paying tribute to the true king of evil disco and a kick ass party not to be missed." And speaking of not missing the party, those who aren't in the Los Angeles area will be able to catch the show as well. BigTimeBroadcasting.com is hosting a live webcast from the event beginning at 10PM PT. The show is airing online for free and there will also be a live chat for fans viewing the performance. Be sure to check in at this location to catch the show.
Static's widow Tera Wray Static issued a statement after Wayne's passing that the rocker's death was not as a result of drug use. She stated that while the couple had dealt with excess in the past, Static was not taking drugs at the time of his death.
Wayne Static Memorial Show Poster