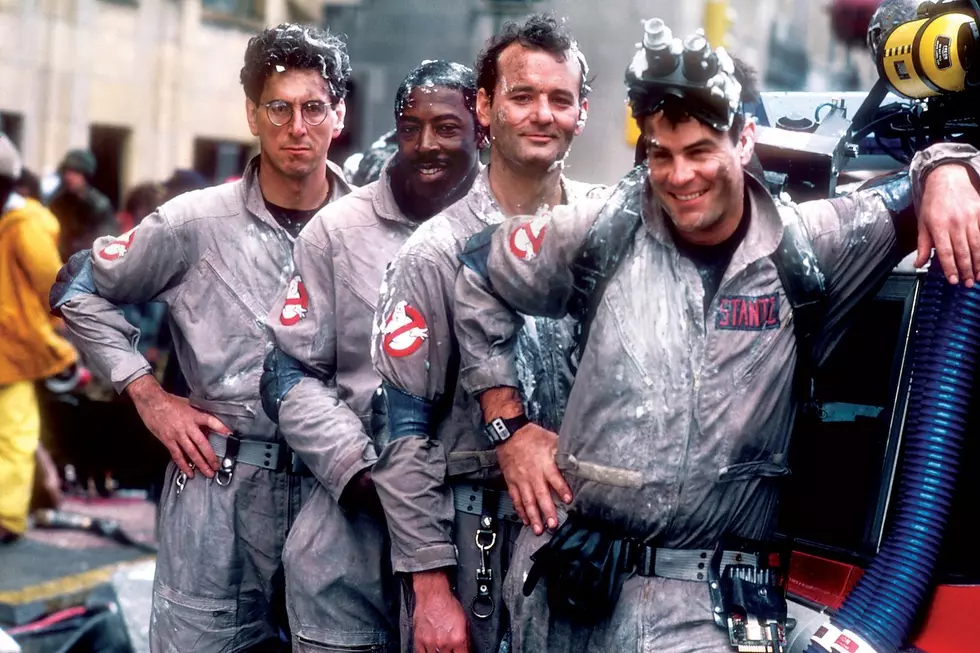 Who You Gonna Call for a Frappuccino?
Sony
Enter your number to get our free mobile app
If you've ever been to a Starbucks, you know that there are literally THOUSANDS of combinations in which you can get your caffeine fix. Whether it is an Americano, Latte, or something else, you've got options.
As we approach the holidays, the feeling is ramped up with Pumpkin Spice Lattes, Christmas cups, and Peppermint Mochas. Of course, there's always the option of going "off the reservation" and choosing from a super-secret hidden menu that die-hards have added to and embraced. One new entry, is now getting it's time in the spotlight.
The GHOSTBUSTERS Frappuccino!
The gang at TotallyTheBomb.com were the first to unveil this super secret creation, which, if you are a fan of the movie, will be instantly recognizable due to the red, white, and black colors which match the Ghostbusters logo.
It's essentially a Grande vanilla bean Frappuccino with raspberry syrup, strawberry puree, and mocha cookie crumbles on top. Fairly simple, doncha think?
The only question is, since it's all about Ghostbusters, why didn't they go for something green...like our pal Slimer? To me, that would be more appropriate, especially since you used to be able to find that Ecto Cooler stuff from Hi-C back in the day.
This guy above is not qualified to be your barista.
Come to think of it, I think I still have a few old pouches of that tucked away somewhere. I should just mix it with rum, or something and make an "Ecto-Mojito" or something.
Besides, it's not like I've never drank out of a juice pouch before.