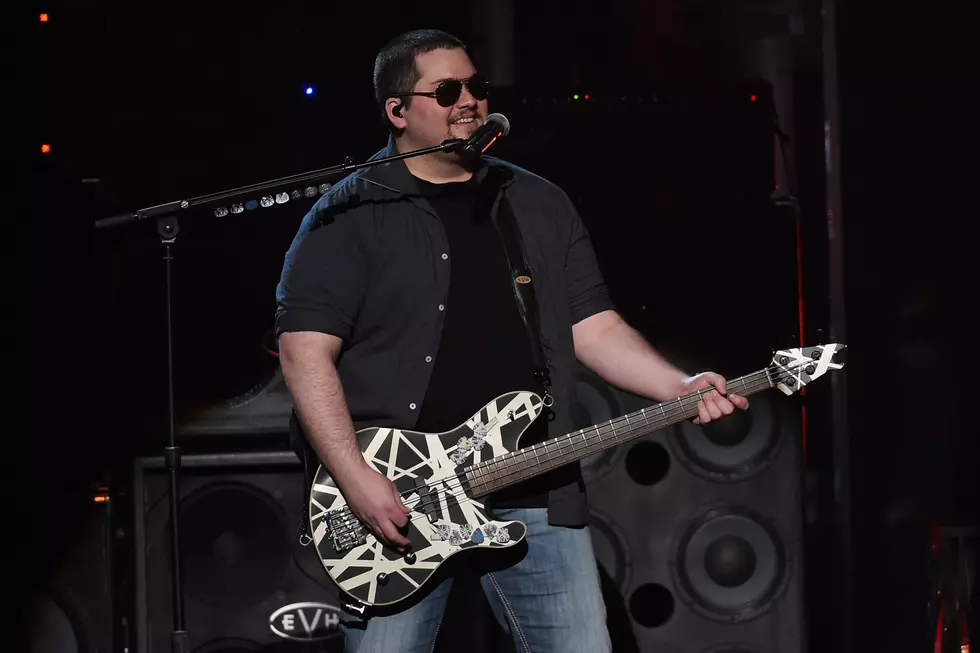 Wolfgang Van Halen to Perform on Sevendust Guitarist's Solo Album
Ethan Miller, Getty Images
The revelation was made last week after the Sevendust member was asked on Twitter who will drum on the recording, prompting him to reveal Van Halen's involvement. See that tweet down toward the bottom of this post.
Saying he's "not good enough" to play drums on the entire album, the news of Van Halen's drumming duties follows Lowery's previously discussed plans to tackle some of the drum parts himself. That plan appears to be going forward following a January interview where he outlined the recording process.
"I'm going to sing. I'm going to play everything I can, even a couple of songs on drums, but I'll have a drummer come in and do most of the drums," the musician told Audio Ink earlier this year. "Everything else, I'll do myself."
But on Twitter June 5, Lowery responded to one fan's inquiry, "@WolfVanHalen will be playing drums, maybe some bass. I'll do the rest. Just not good enough on the kit myself to pull it off in [the] studio."
As reported by Ultimate Classic Rock, Wolfgang Van Halen was recently at work on his own solo album, which has yet to see release. It was produced by Michael "Elvis" Baskette, who is slated to work on Lowery's effort as well. Van Halen also played bass with Tremontii until 2016, appearing on both Cauterize and Dust.
See Eddie Van Halen in the Top 66 Hard Rock + Metal Guitarists of All Time