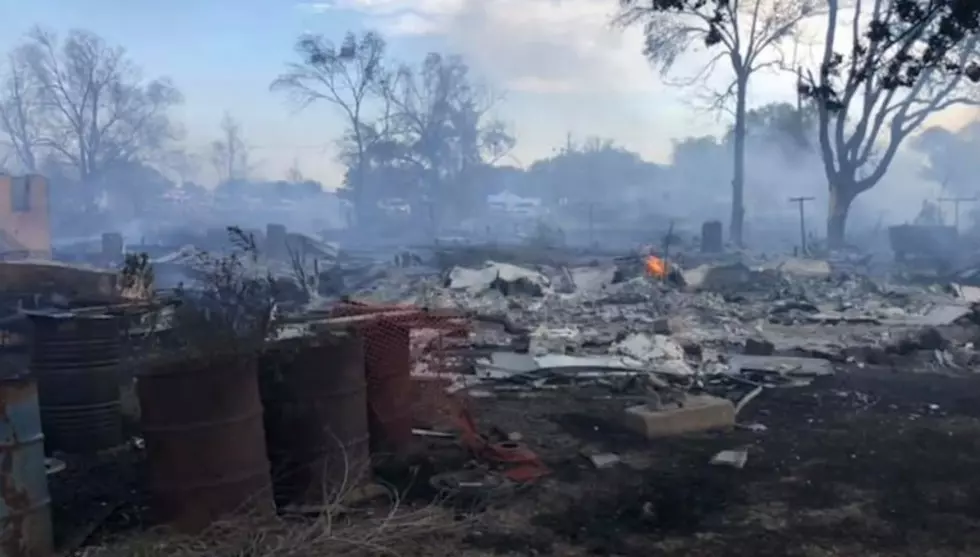 10 Homes Damaged or Destroyed in Lubbock Fire
KAMC News
Enter your number to get our free mobile app
Lubbock firefighters were called to a large fire on Thursday, August 13th, in Northeast Lubbock that ended up destroying homes and vehicles.
According to reports, the fire began as a brush fire just after 4:30 p.m. and eventually spread to at least 10 homes in the area of East 1st Place and Olive Avenue.
Lubbock Fire Rescue reports they received help from firefighters in Idalou, Roosevelt, Woodrow, Buffalo Springs, and even Ransom Canyon.
The fire was difficult to contain due to a lack of fire hydrants in the area. An average temperature of 106 degrees Thursday made it even more difficult for firefighters.
The fire was finally contained later in the evening, but it's unclear exactly how much damage it caused and if anyone was injured. The cause of the fire is still under investigation.
---
Retailers That Are Closed on Thanksgiving 2020