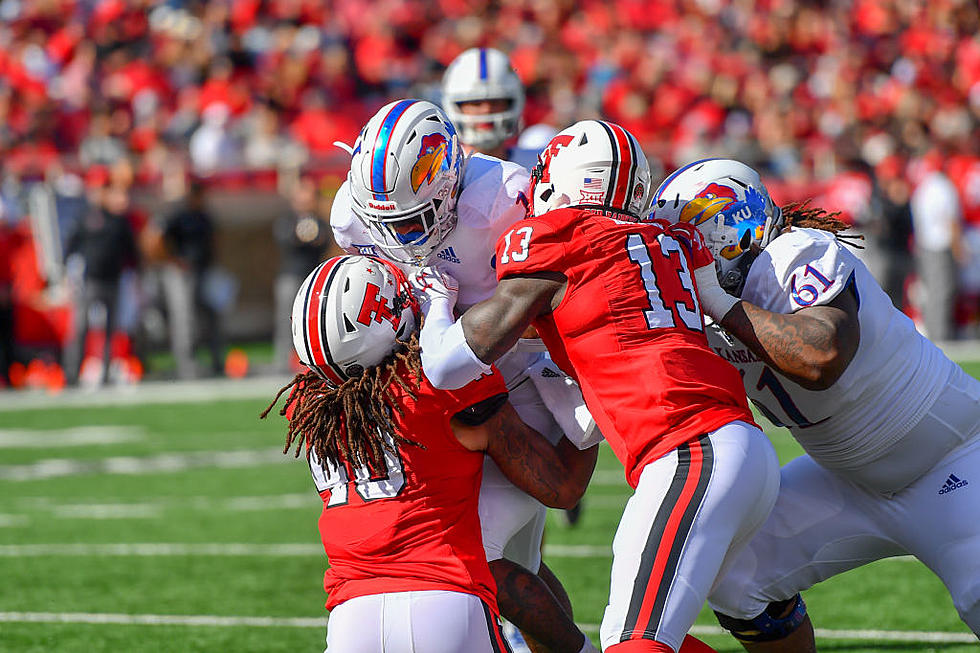 10 Things Red Raider Fans Can Do on Saturday Afternoon
John Weast/Getty Images
This Saturday is an epic matchup between the 7th-ranked Kansas Jayhawks coming to Lubbock to play the 17th-ranked Red Raiders squad led by Chris Beard. Wait, sorry...got my dates mixed up. This is the football matchup. I guess it's still happening.
Um. Well. Matt Wells has tested positive for COVID-19 and may or may not be at the game. Keith Patterson will be the acting head coach. Texas Tech is favored by 27.5 points. I don't know that anyone will watch this game from start to finish.
The tailgating has been canceled. Lubbock coronavirus numbers are high. The kickoff is at 11 a.m., so there will be less than 12,000 fans at the stadium. Add that perfect storm to the fact that the fanbase hasn't been more apathetic to the program in decades, and it's a lifeless game set for tomorrow.
So instead of giving you things to watch for in the game and keys to a Red Raider victory, here are five things people in Lubbock will probably be doing instead of watching the Texas Tech football game. Because let's face it: the game might be on, but nobody's paying attention.
The game can be on in the background; you're just browsing Amazon anyways.
Even UNO is more entertaining than Texas Tech vs Kansas.
Brunch is delicious. Skip the mimosas and drink a screwdriver. You survived the 2020 season, you've earned it. Use Tito's, and hold the orange juice.
4. Watching Texas A&M and Auburn
No real Red Raider will admit to this, but there will be a lot of screen-jumping to check on the Aggies-Auburn game.
5. Driving to every store in town that sells PS5s trying to find one in stock.
Purely hypothetical here.
6. Listening to Rob Breaux's College Tailgate show during the first quarter
7. Wrapping Christmas presents
Some crazy people out there have already finished their shopping. Mute the broadcast, turn on some Christmas music and let the game happen in the background.
It's like UNO, but a little different.
Went a little heavy on the Tito's. Don't want to be seeing the Texas Tech game in double vision. One is enough.
10. Reading the message board chatter about Matt Wells' job security
I don't advise you do this. It's a dark and scary world out there. Wells will be in Lubbock coaching the Red Raiders in 2021.
Enjoy the game and whatever else you're actually doing from 11 a.m. - 2:30 p.m. on Saturday afternoon. In the meantime, enjoy these baby animals, and don't dwell on how bad Texas Tech football is.
Adorable Baby Animals at Walter's World of Pets