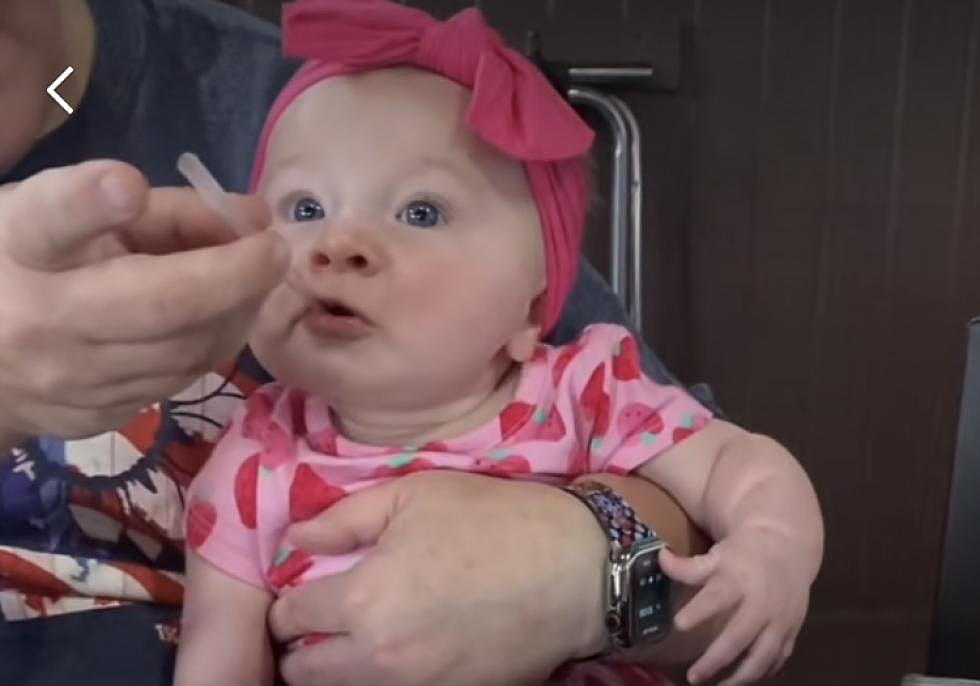 Adorable Texas Baby Gets Her First Taste of Sweet Tea
@hailey8100 via TikTok
Something that people living outside of the southern states underestimate is the south's powerful love for sweet tea. Ask any Texan what the staple Texas drink is, and they will tell you sweet tea. (If you ask for their favorite soda, or 'coke', then they'll probably say Dr Pepper, but that's a discussion for a different time.)
Even though I didn't grow up in the south, I will admit that sweet tea is pretty darn good. It's the perfect combo of sweet and refreshing that goes with almost any meal. It also doesn't get you burping from carbonation like soda will. Great taste and good table manners, what's more southern than that?
I just saw this adorable TikTok of a precious baby girl tasting sweet tea for the first time. The video uses the text-to-speech feature and says "when nana gives you your first taste of sweet tea." The baby's nana then takes a little bit of her sweet tea in her straw and lets the baby try it. The little girl seems very content with her sampling, smacking her lips a few times at the taste.
This reminds me of one of my favorite trends of parents having their kids taste lemon for the first time. They make those adorable puckered faces, then usually go back for a second taste. Fortunately, you don't get that pucker from this one, but it's still just as cute. I'm sure this little girl will grow up to be a true sweet tea-loving Texas gal.
10 Things You Learn When You Move to Texas
Here are 10 things you will learn about Texas if you move here from another state.
8 of the Most Lubbock Things You Can Do
These are the most extremely Lubbock things to do.
The 25 Best Suburbs in Texas to Raise a Family
These are the 25 best suburbs to raise a family in Texas ranked by
Niche.com
.