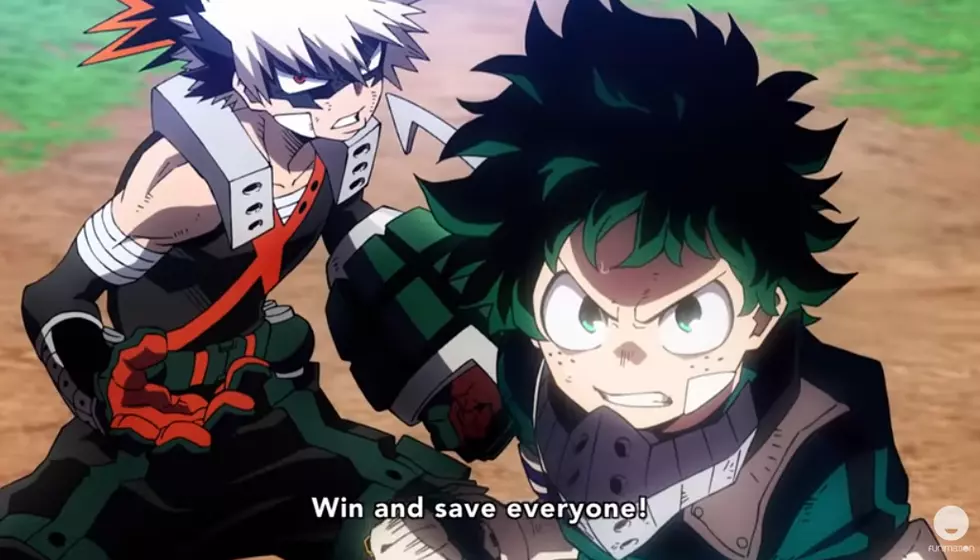 Lubbock's Alamo Drafthouse to Screen 'My Hero Academia' Full Length Film
via Funimation on Youtube
Enter your number to get our free mobile app
Ask any 16 year old, the hottest anime right now is My Hero Academia. An anime in which everyone has a super power, but not everyone uses theirs for good.
One of the most popular animes in recent years, MY HERO ACADEMIA returns with a new feature-length adventure and a deep bench of beloved characters.

The students of the top hero school in Japan are traveling to Nabu Island, looking for some grade A villain-fighting experience. But once there, they must prove themselves worthy as the next generation of heroes. Inspiring and exciting, this newest chapter continues to push the genre.
Lubbock's Alamo Drafthouse will host both dubbed and subtitled screenings of the new full-length addition to the series, My Hero Academia: Heroes Rising on multiple dates starting February 26th, 2020.
To purchase your preferred screening, head over to Alamo Drafthouse's official site. In the meantime, enjoy the teaser trailer.