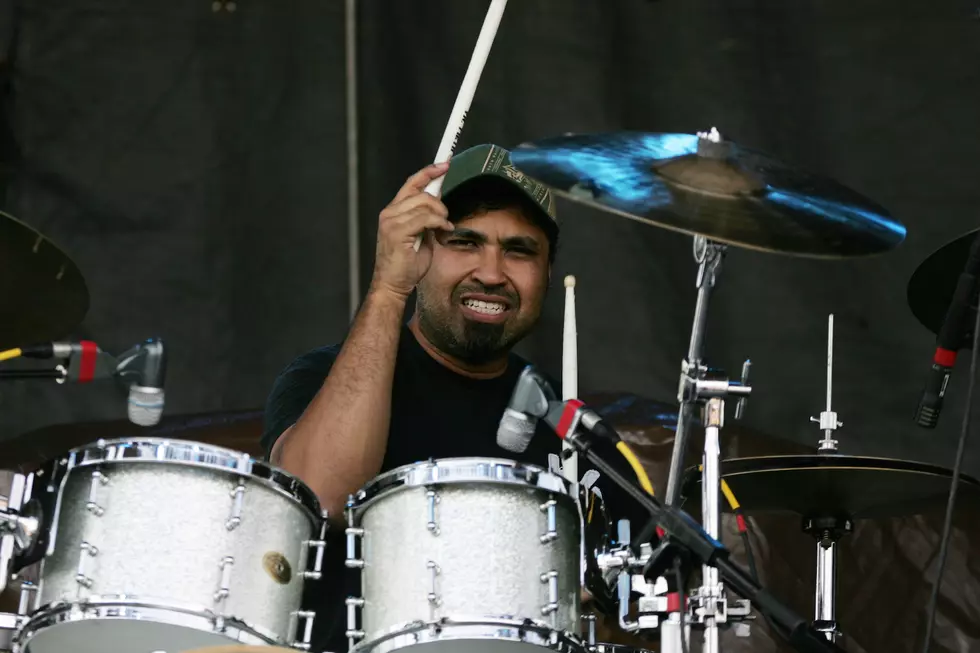 Aranda Drummer Michael Walker Allegedly Killed by Teenage Son
Jason Squires, WireImage/Getty Images
Aranda drummer Michael Walker and his wife, Rachael Walker, were both shot and killed at their home in Edmond, Oklahoma and News 9 Oklahoma reports that the couple's teenage son has been arrested for allegedly committing the murders. The musician was 50, his wife 44.
Elijah Walker, 19, was arrested on two counts of first-degree murder after his 17-year-old brother reportedly called police to the home upon hearing gunshots at around 2AM. The elder teen allegedly shot the couple multiple times.
"Obviously an extremely emotional situation to hear and to be on the phone having to recount to dispatchers what was happening inside the home," Edmond Police Department spokesperson Jenny Wagnon said.
When authorities arrived to the northeast Edmond home early Monday, the alleged perpetrator remained inside while the younger brother escaped unharmed. Police were then able to apprehend Walker without a struggle.
"Once our officers got on the PA system," Wagnon recounted to the Oklahoma City CBS affiliate. "He actually came out unarmed within about 30 seconds. He followed all the commands and was taken into custody."
Aranda, a pop and funk-inspired alt-rock act led by brothers Damien and Gabe Aranda, featured Michael Walker as their longtime third member and percussionist. On Monday, the duo shared the following condolences to Instagram:
"Today we lost our band mate, our brother, and our best friend. For over 15 years Mike Walker toured the country with us impacting countless lives everywhere he went. His sense of humor was endearing. He made everything from playing drums to making people fall in love with him effortless. He was so easy going but for those that knew him well there was an intense spiritual depth behind the man. We will miss his laughter and his insatiable appetite for all 'band cuisine.' Most of all we will miss his beautiful spirit. We will be in continuous prayer for his family and loved ones. May he and his beautiful wife Rachel rest in peace. Love you forever."
12 Most Shocking Crimes in Rock + Metal