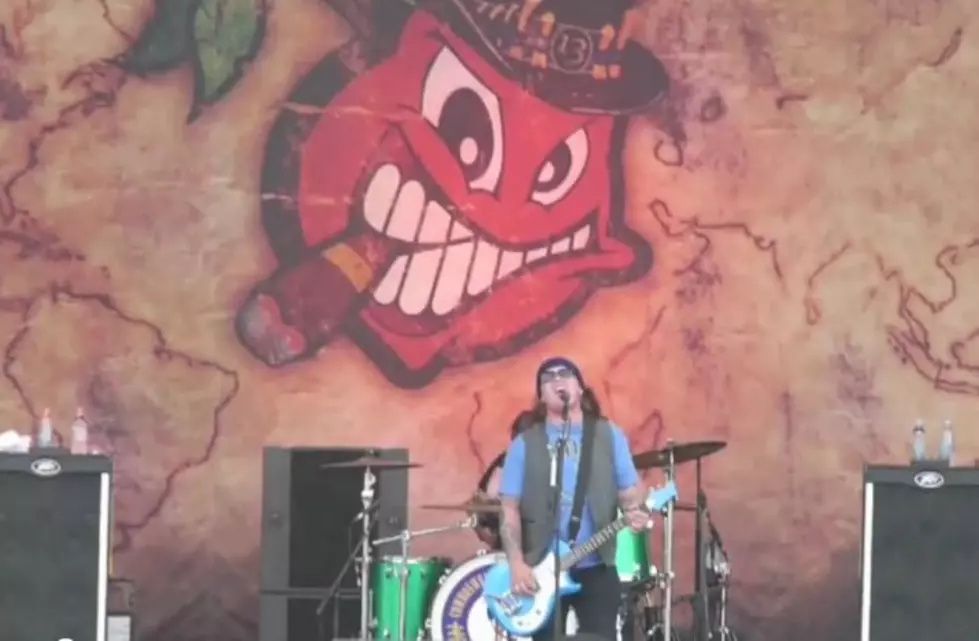 Black Stone Cherry Cover Adele's "Rolling In The Deep" [VIDEO]
YouTube
Black Stone Cherry recently finished performing all the big festivals in Europe and they evidently went over real well.  One of the best ways to insure a big response is to cover a big hit from a hometown hero.   In this particular case, BSC performed a cover of Adele's "Rolling In the Deep".  So how good is the cover, I'll tell you and let you hear for yourself after the jump.
Black Stone Cherry's cover of Adele's "Rolling In the Deep" went over huge during their shows overseas.  What's amazing is not only singer Chris Robertson's ability to hit the notes, but the way the crowd actually overwhelms him at times.  It's kind of odd to us that all the 'rockers' know all the words to Adele's song, but the distinctions between musical genres are not as divisive overseas.
None of these versions is perfect, but each of them have some really cool parts.  The first video shows you the scope of the Black Stone Cherry stage show over seas.  The second video has the guitar really out in front.  The third video features a better overall look that the first two.
Here's the video showing the band in front of their massive overseas scrim (wouldn't you like to have this on your bedroom wall).
Here's the video that really highlights the metalness of the guitar, not to mention that the band seems more into it on this version of the video.
Here's what I'd call "full frontal Black Stone Cherry".  It doesn't feature the best picture or sound, it just gives you a clearer picture of what their concert experience is all about.
And just because it is so good, I have to repost the new extended version video for "In My Blood" featuring a soldier meeting his kid for the first time.  If you're a fan of this video, you may want to share it right from here, because the regular version comes up in most search engines.
You can catch Black Stone Cherry in Houston on May 29th or in Lubbock Texas at May 30th.  Aranda will open the shows.  Click the band names to head to their official websites.