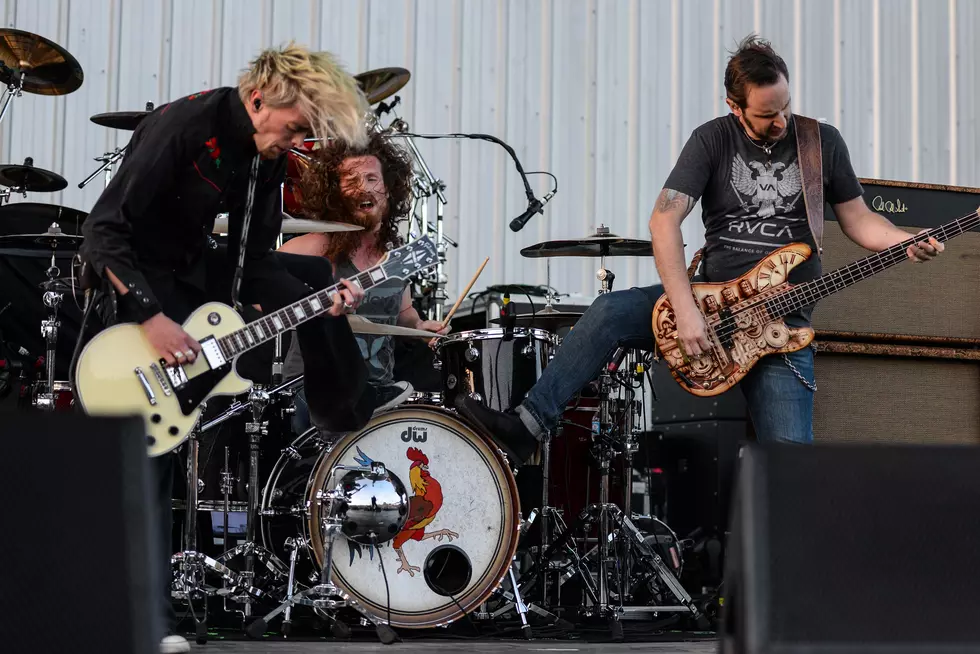 Black Stone Cherry to Headline 12th Annual Wild West Lonestar Tattoo & Music Fest Is Coming
Photo courtesy: Gabriel Madrid
Budweiser and 94.5 FMX are stoked to present the 12th Annual Wild West Lonestar Tattoo & Music Fest, July 22nd through July 24th at the Lone Star Event Center (602 E 19th Street).
Leave the kiddos at home, because you have to be 18 and older with a valid ID to enjoy this badass weekend.
This weekend fun will feature Black Stone Cherry, Stoney LaRue, Saliva, Texas Hippie Coalition, Enuff Z'Nuff, Faster Pussycat, Whiskey D, and more performances to be announced closer to date.
There will be over 64 tattoo artists, a pin-up model contest, a bike show, food trucks and plenty of merch booths to keep you and your buddies occupied for hours.
VIP tickets are available and a weekend pass will score you a free sport at the pre-party at Jake's Backroom where you can enjoy the sweet beats of Tantric. There's limited camping and RV space available, so give them a call first before you bring your set up out there to enjoy the festivities. Veteran discounts with military ID are also available for this event.
I'll be out there with some of my favorite local comedians telling a few jokes in between musical performances as well. I absolutely love meeting fans of The Rockshow. I'd love to give you an insight into the wild world of radio magic, or at the very least, perhaps we could do a belly bump. Up to you.
You can learn more about this event or preorder merch on the official website. That Wild West Music Fest shirt is calling my name.
So don't forget to mark your calendar and get ready for fun at the 12th Annual Wild West Lonestar Tattoo & Music Fest.
The 10 Best Texas Liquors
The 10 Best Texas Liquors