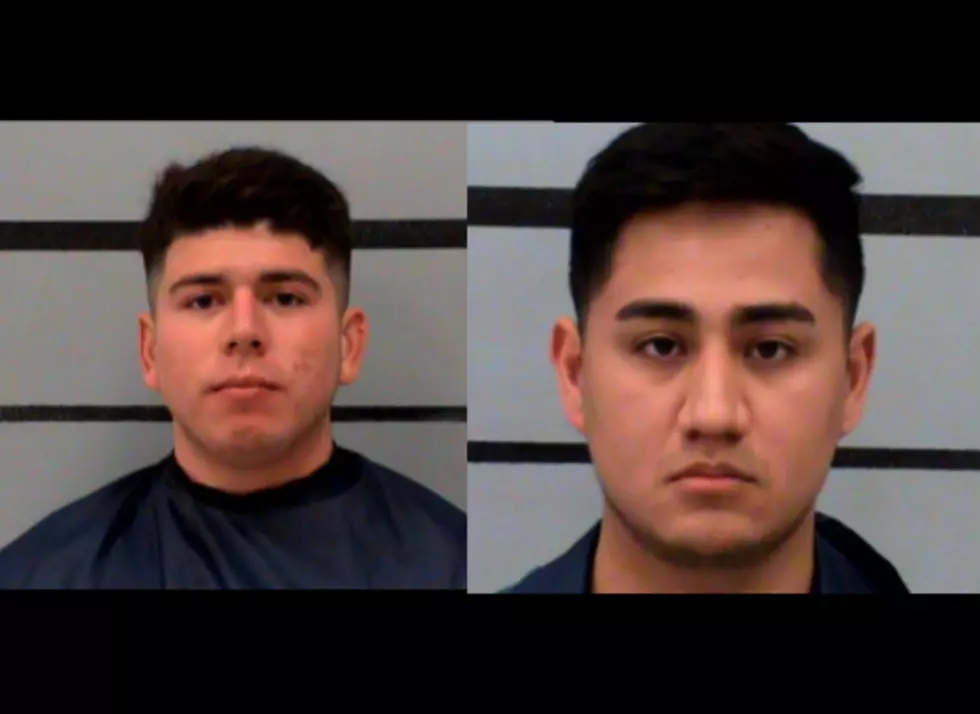 LPD Issues Arrest Warrants for Five Lubbock Men Accused of Rioting After Texas Tech's Final 4 Win
Left to Right: Javier Jurado & Timothy Ramirez (Lubbock Jail)
The Lubbock Police Department has issued arrest warrants for five people accused of participating in a destructive riot.
The incident in question occurred back in April in the 2400 block of Broadway Street after the Texas Tech men's basketball team beat Michigan State in the NCAA Tournament's Final Four.
Police say they have arrest warrants out for: Javier Jurado (22); Alexander Sotomayor (25); Fidel Leon (29); Timothy Ramirez (22); and Cole Saylors (23).
They've each been charged with the crime of Riot, a Class B misdemeanor. They could face up to 180 days in jail and a $2,000 fine. On Monday, police say that Jurado and Ramirez had already been arrested and released.