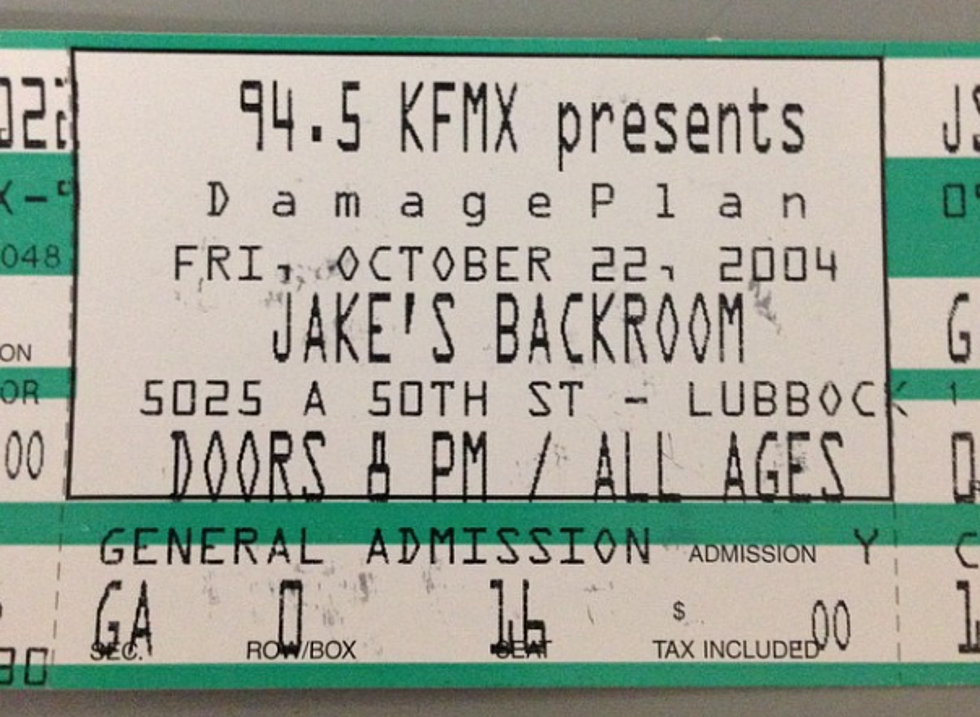 Did Damageplan Play Lubbock 10 Years Ago Today? [VIDEO]
rooster's pix
Everyone knows that I am a huge Dimebag Darrell fan and I collect whatever I can and I have a ticket stub that is unused from a October 22nd 2004 date here in Lubbock but did the show happen?
When it comes to rock and roll stories I don't think that there is anyone that enjoys a good story more than I do, especially when it is about Dimebag Darrell.
I never saw Pantera live, or when Damageplan played 10 years ago. But I do remember when I heard that they were going to play in Lubbock and I was so stoked. For whatever reason I couldn't make the show and I remember thinking no worries I will see them again.
I have put in some serious time in trying to find Damageplan Tour Dates and the only thing I can find that is solid is a May 21st 2004 date according to Blabbermouth.net.
I have talked to several people here in Lubbock and some say they remember the show and others think that the show was cancelled at Jake's and never happened.
Let's settle the debate on if Damageplan played Lubbock 10 years ago today which would have been the last time Dimebag Darrell would ever play Lubbock.