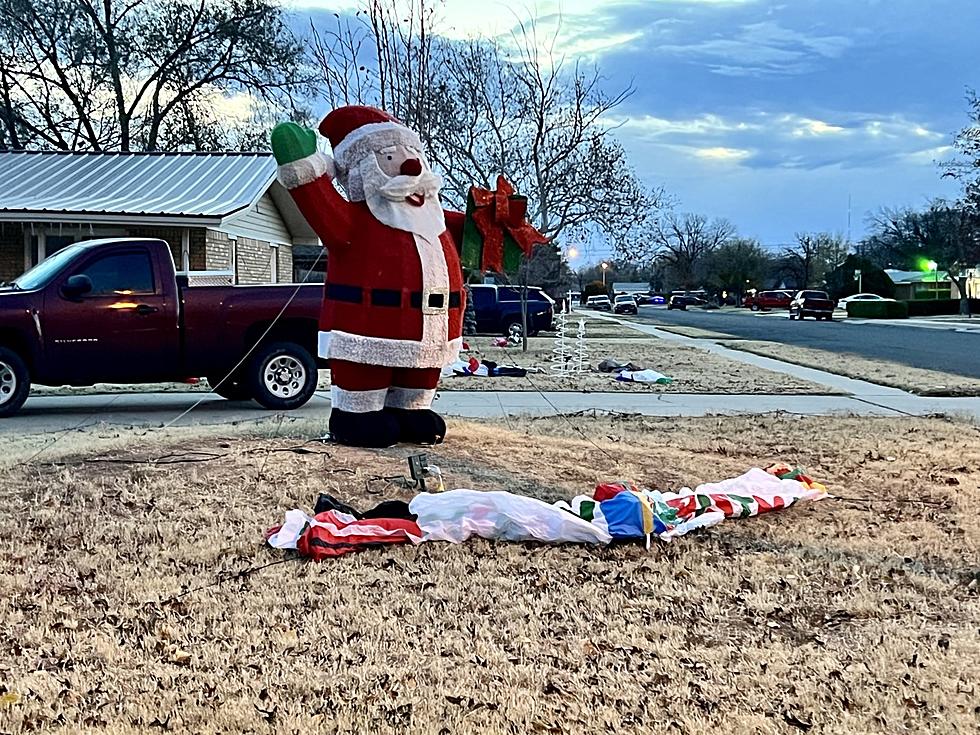 High Winds and Blowing Dust Will Impact Lubbock & Your Outdoor Christmas Decorations
KFYO.com
It's beginning to look a lot like... a windy, brown dirt in the sky and in your eyes kind of day on this Friday. The National Weather Service sent a tweet out on Thursday night warning those in Lubbock and the surrounding areas that Friday was setting up to be a very, very windy day throughout the area with blowing dust possible. And if that wasn't enough, the weather to the point where it could be a critical fire danger if a fire were to start.
The National Weather Service also reminded people that they will need to secure items that could blow away easily. Like trashcans or Christmas decorations.
After seeing the tweet all I could think about was the amount outdoor Christmas decorations people have now and with more and more people having inflatables outside, we could see a few Santa's, Frosty, Minions, and even Baby Yoda's flying around Lubbock streets. And those are just the inflatables. Think of all the other outdoor decorations that could be impacted by 25-35 mph winds with gusts up to 50 mph.
As the National Weather Service recommends, if you have outdoor decorations that you think aren't too secure, and trust me, some of the stakes that come with your decorations aren't that great, you will need to secure them at some point today.
Who knows, maybe someone will end up with new decorations or even gifts they hadn't counted on. Today just seems like a day where a trampoline will end up flying into a neighbors yard.
Also, careful when driving today with blowing dirt, Christmas decorations, and used masks flying around.
Lubbock's Near-Historic 2015 Blizzard
101 Awesome Pictures That Show How Lubbock Has Changed Over the Years
See how some of Lubbock's best known restaurants, venues and more have changed over the past 15 years.