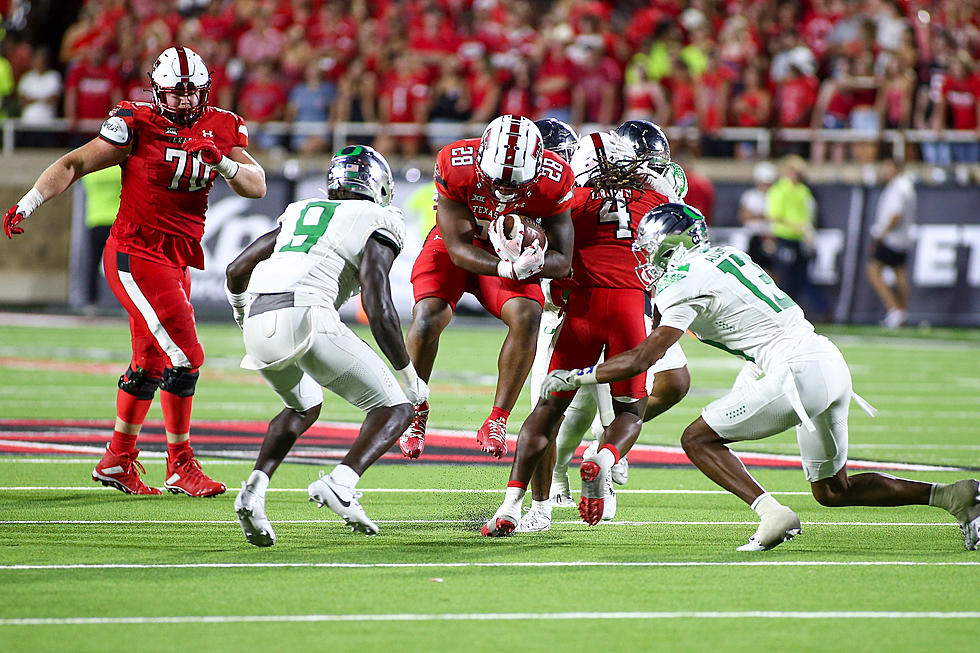 Texas Tech Lose on National TV (Again) 38-30 to #13 Oregon
Paul Roberts
Texas Tech Red Raider Football blew a 9-point fourth quarter lead Saturday Night in Lubbock losing to the No. 13 Oregon Ducks 38-30. The loss drops Texas Tech to 0-2 for the first time since 1990 and was the first home opener loss since 1999.
The Red Raiders had four turnovers in the ballgame with Quarterback Tyler Shough throwing three interceptions and fumbling during a drive in the red zone before halftime where Tech could have taken a lead. Shough threw for 282 yards and ran for another 101 yards in the effort.
After the game Shough put the loss on his shoulders. "Trying to do everything I can to win, and those things happen," Shough said. "You want to eliminate those the best you can. I've got to find a way to get it done at the end of the day."
The sellout crowd at Jones AT&T Stadium witnessed Heisman hopeful Bo Nix leading the Ducks with 359 yards passing with 2 Touchdowns and ran for another 46 yards. Nix led the Ducks to a fourth quarter comeback victory as they trailed the 27-18 before out scoring the Red Raiders 20-3 in the final frame of the contest.
Oregon's Camden Lewis would kick the go ahead field goal with 1:10 left to take a 31-30 lead and then Jeffrey Bassa would seal the deal with a interception return for a touchdown with 35 seconds left to make it 38-30.
Texas Tech faces Tarleton State at 6pm next Saturday Night in Lubbock. Tech previously announced the Tarlton State game at Jones AT&T Stadium is sold out.
GAME RECAP courtesy of Allen Corbin
Patrick Mahomes and the Kansas City Chiefs win Super Bowl LVII
Mahomes locked up Super Bowl MVP in the 38-35 win over Jalen Hurts and the Eagles.
Remembering Mike Leach 1961-2022