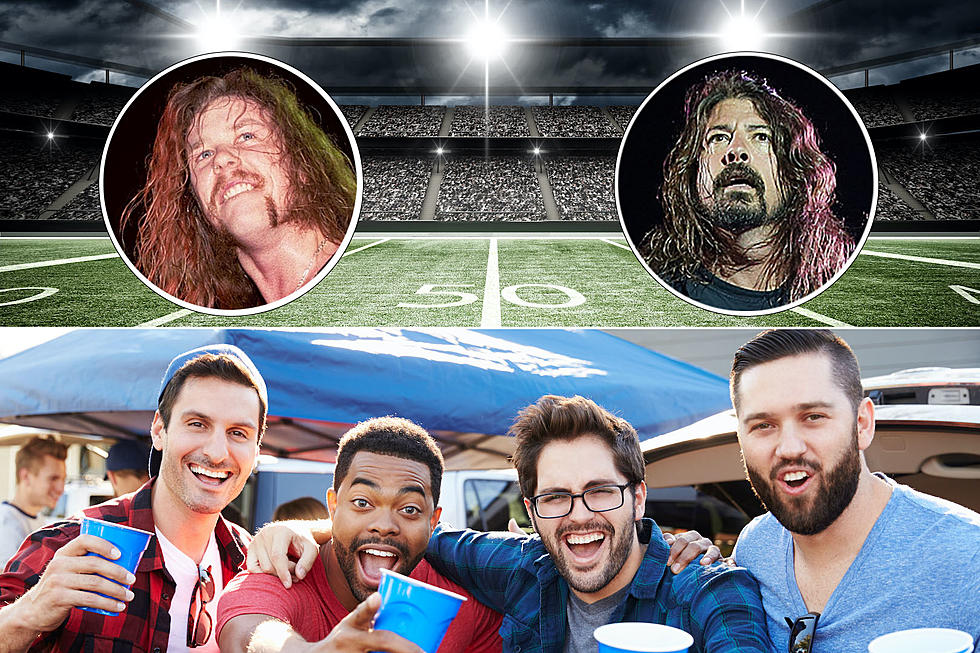 The Best Hard Rock + Metal Songs for Tailgating
efks, Getty Images / monkeybusinessimages, Getty Images / Ebet Roberts, Getty Images / Chris Hyde, Getty Images
Concert season is starting to slow down a bit, but football season has officially begun, as the Kansas City Chiefs lost to the Detroit Lions last night (Sept. 7). For many, though, football season also means tailgating season.
You simply cannot have a successful tailgate without a good playlist, so that's where we come in. When it comes to selecting songs, the most important thing is knowing your audience and what they like. If you're hanging out with a bunch of rock and metalheads, casual listeners or even just an open-minded group, then we've got a solid selection of tracks for your tailgating needs.
The thing is, you really want to appeal to as many people in your group as possible, this way everyone can get really excited and have a good time. So with that, a lot of the songs we've chosen are considered some bands' biggest hits — but that's because they fit the mood, and they're sure to get everyone singing along. There are some perhaps more surprising choices in there too, though.
There's a mix of hard rock and metal from the 1970s all the way up until today, so you'll find a little bit of classic rock, southern rock, some stuff on the glam side, grunge, alternative, nu-metal and whatever label you want to use for the contemporary bands of the last decade or so. We only chose one song that best represents each artist, but we guarantee that there's something for everyone.
READ MORE: How Virginia Tech + Metallica Started Football Entry Tradition
The playlist itself is three hours long, so you'll be entertained for quite a bit while you cook up some food, drink, play games and whatever else you do leading up to the first kick. We've embedded the playlist below, and the songs are arranged in alphabetical order by artist underneath. Give it a good shuffle, and have a good time.
Happy tailgating!
The Best Hard Rock + Metal Songs for Tailgating
A hard rock + metal playlist for your tailgating needs.
Rock and Metal Band Fanbase Names + Where They Came From
The names of some of the biggest rock and metal fanbases, and their origins.