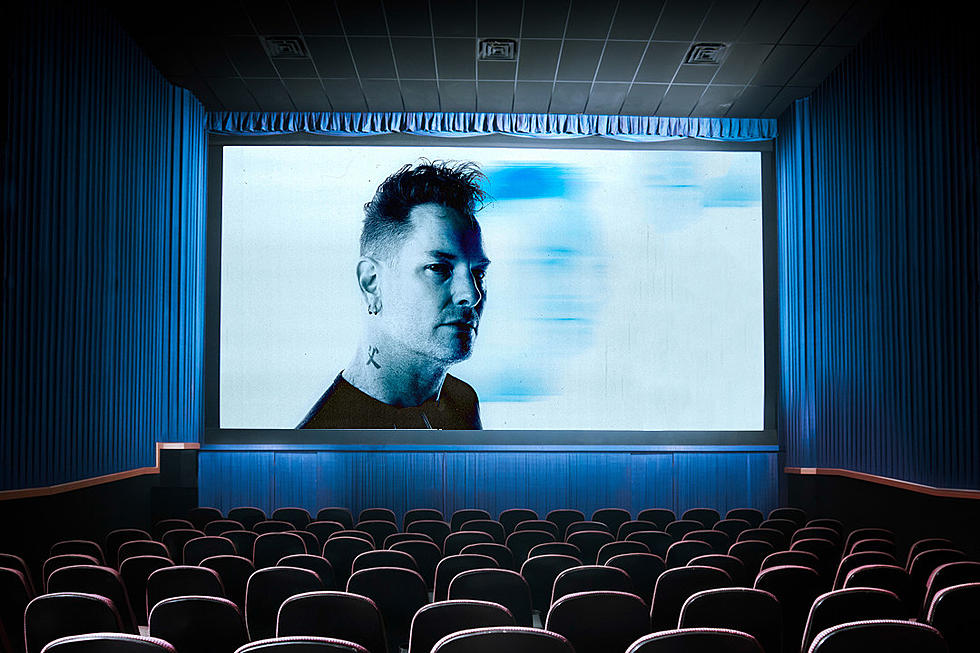 Corey Taylor Says He's Seen One Horror Movie More Than Any Other
Marina Hunter / iStock, Getty Images
Corey Taylor has seen one horror movie more than any other, as the Slipknot lead singer and solo artist recently shared during an interview.
In fact, when speaking to Kerrang! Radio on Tuesday (Sept. 19), the rocker who doesn't hide his love for horror — Taylor previously revealed his favorite horror scene and, in 2019, he contributed to an '80s horror documentary — joked that he's seen this film more than his own children's faces.
Can you guess what movie it is? Because it's not just the horror movie Taylor has seen the most — it's the movie that he's seen the most, period.
READ MORE: Corey Taylor Explains Why He'll Eventually Retire From Touring
That's what the musician laid out when asked by Kerrang! the film he's watched the most times.
"It has to be Halloween '78," Taylor responds before quipping, "I've watched that movie more than I've looked at the faces of my own children. And that's really sad when you think about it. It's fine — some of my kids aren't that old, so it's all good."
Sharing his nostalgic fondness for the classic original John Carpenter horror film that went on to launch the entire Halloween media franchise, the rocker continues, "Halloween '78 was the movie that made me love horror."
He explains, "I saw the trailer when I was very young. They had stuck it at the beginning of the disco space movie Buck Rogers, and my mom thought I would really like that movie, so she took me to see it."
Corey Taylor on Kerrang! Radio's Konfidential! - Sept. 19, 2023
Taylor adds, "I remember seeing the trailer for Halloween and going — I suddenly don't care about Buck Rogers. I just wanna see that movie. And when I eventually got to see it, it was everything that I wanted it to be. It was super scary. It wasn't super gory. As a young kid, I didn't really go for gore. I liked the scare, I liked the thrill, I liked the suspense, man. It pulls you to the edge of your seat."
Not to mention — "Also, Michael Myers, albeit a serial killer, looks like a superhero, man," the singer says. "Like, it's not my fault. He just looks rad. And then you wonder why I joined Slipknot."
CMF2, Taylor's latest solo album, is out now. Watch the original Halloween trailer below.
Want more rock and metal news delivered to you? Sign up for the Loudwire newsletter and download the Loudwire app for all of that and more.
Halloween (1978) Trailer
10 Must-Watch Horror Movies That Are Totally Metal