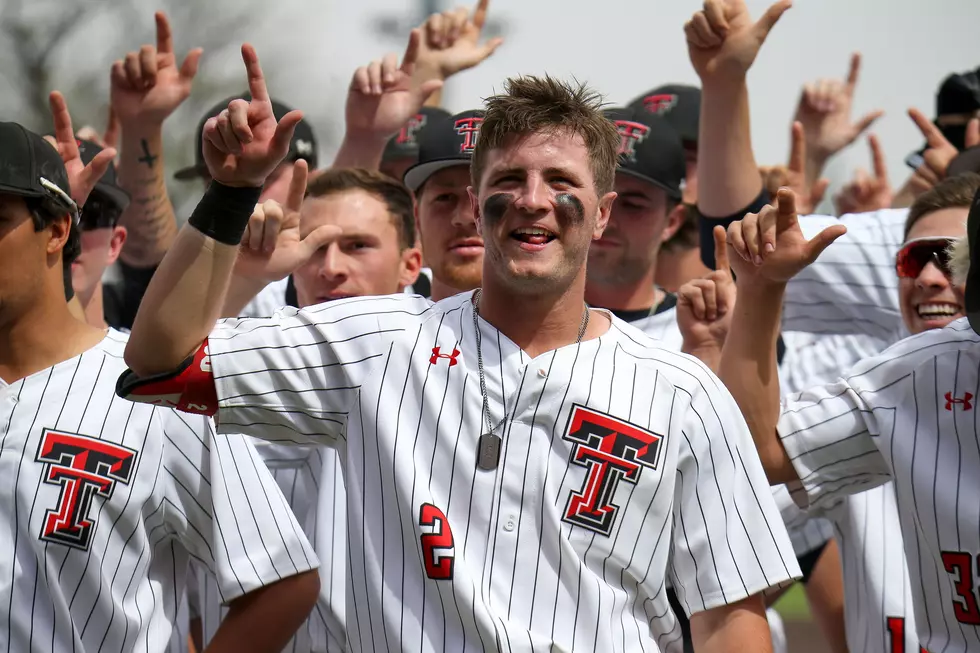 Jace Jung Drafted 12th Overall by the Detroit Tigers
Paul Roberts, KKAM.com
In 2019, Josh Jung was drafted 8th overall by the Texas Rangers. He's now the 30th-ranked prospect in all of baseball and the 2nd-ranked prospect in the Rangers system. Now, a few short years later, his younger brother Jace Jung has gone 12th overall to the Detroit Tigers.
Jung spent two and a half years at Texas Tech with his freshman season getting cut short in 2020. He had a monster season in year two at Texas Tech and finished strong in 2022.
Now he's heading to the Tigers organization.
Jung finished 2022 with a .337/.462/.697 line and more walks than strikeouts. On the draft coverage, ESPN talked about Jung's strange bat position but said that his hand speed made the position a non-factor. They also talked about his future where he might be a better option at first base or in left field if the Major League second base position is too difficult.
Regardless, it's the bat that got him drafted in the top 15 of the draft and it's a big one. Jung had 21 homers as a sophomore and 14 this past season.
There are several other Texas Tech Red Raiders that will get drafted in this year's MLB draft with Brandon Birdsell probably next off the board. Both Andrew Morris and Chase Hampton are also draft eligible.
Jung was the 57th player drafted in Tadlock's 10 years as head coach. Nine were drafted in 2021, and the team sent double-digit Red Raiders to the draft in both 2016 and 2018.
The 10 Best Texas Tech Baseball Players in the Tim Tadlock Era
Texas Tech Baseball Wins Several Big 12 Awards
Pitcher of the Year, Freshman of the Year, and multiple players on the 1st, 2nd, Honorable Mention, and Freshman All-Big 12 teams.
101 Awesome Pictures That Show How Lubbock Has Changed Over the Years
See how some of Lubbock's best known restaurants, venues and more have changed over the past 15 years.