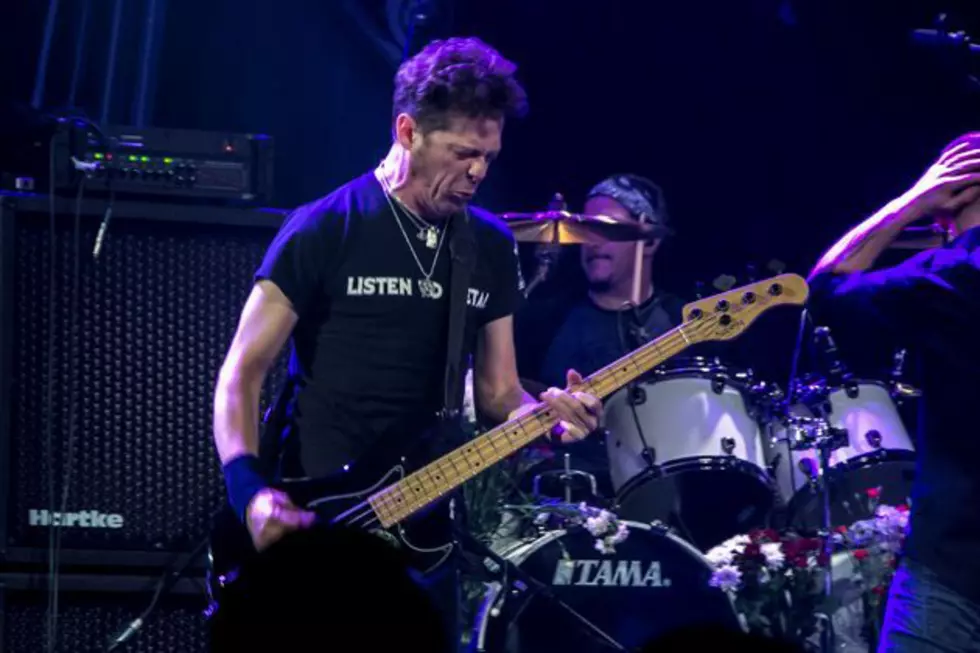 Former Metallica Bassist Jason Newsted Forms New Project Would and Steal
Kathy Flynn, WickedGoddessPhotography.com
Former Metallica bassist Jason Newsted, last heard fronting his self-titled band, has found a new avenue for his music with the group Would and Steal. Though details are scarce at this point, Newsted is prepared to reveal more during a Friday (July 22) webcast via Mighty Fine Guitars on Facebook.
What is known about the project is that Newsted has teamed up with Rob Tucker for what is described as "mostly acoustic" music. The Mighty Fine Guitars webcast featuring Newsted will air at 12PM PT at the Mighty Fine Guitars Facebook page. In addition, Newsted is set to play two acoustic benefit shows with undisclosed friends for Little Kids Rock at Mighty Fine Guitars in Lafayette, Calif. on Aug. 5 and 6.
Newsted revived his career in 2012, activating social networking accounts and revealing his Newsted band with drummer Jesus Mendez Jr. and guitarist Jessie Farnsworth. They were later joined by Staind's Mike Mushok and the release of an EP titled Metal and a full-length album titled Heavy Metal Music both arrived in 2013.
However, after an extensive run touring in support of the album, Newsted deactivated the band and dropped off his social networking accounts in the fall of 2014. Mushok has gone on to join Saint Asonia as his primary project of the moment while Staind are on hiatus. Stay tuned to find out more about Would and Steal.
See Where Jason Newsted Ranks Among the Top 50 Hard Rock + Metal Bassists of All Time
Jason Newsted Reflects on Metallica's '...And Justice for All'