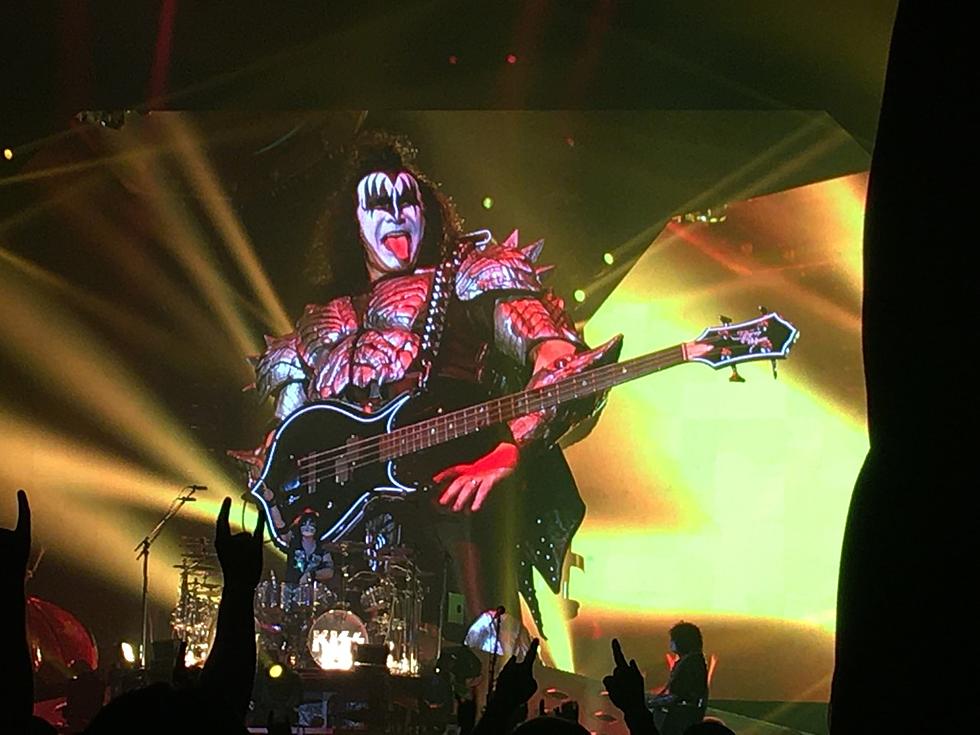 KISS Hit All the Right Notes at Lubbock Concert [Review + Photos]
Amber Nichols
Enter your number to get our free mobile app
KISS didn't disappoint during their stop in Lubbock. It was my first live KISS concert, and with David Lee Roth opening I made sure to tell my boss not to expect me to be at work on time the morning after the show.
I had an amazing time with friends who were fortunate enough to attend, and really enjoyed running into some of our KISS ticket winners. Everyone that I saw had a smile on their face and looked to be having a great time. If there was something negative that took place before, during, or after the concert, I'm not aware of anything.
I was told that the band took their time arriving in the Hub City since they canceled the VIP meet and greet experience due to concerns over coronavirus. It really showed as the energy coming off of the stage was electric. If you didn't know that this was a group of rock legends in the 65+ age group, you'd never notice from their performance.
Check out some pictures from the KISS show in the gallery below.
KISS at the United Supermarkets Arena, March 10th, 2020