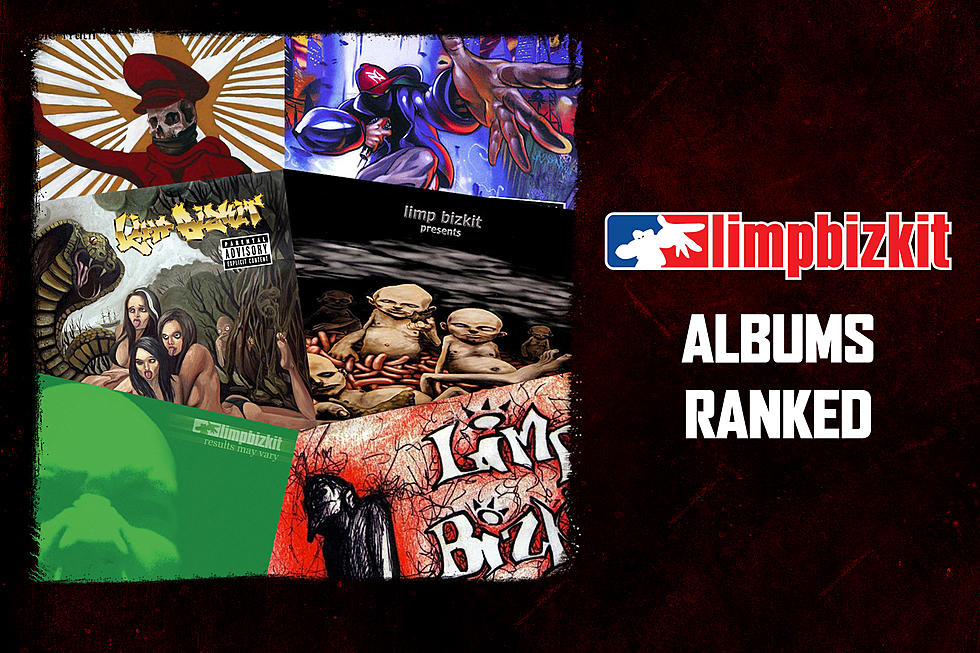 Limp Bizkit Albums Ranked
Flip / Interscope
Few band names illicit more mixed reactions like Limp Bizkit. The group would go onto embody nu-metal for better or worse, as frontman Fred Durst and his signature red baseball cap became the poster-boy for 90s male aggression.
Beyond their reputation, the members of Limp Bizkit achieved a lot in their six record discography. Their music introduced the world to Wes Borland's musicianship, the mysterious yin to Durst's in-your-face yang. The group nailed a kind of sound that has little problem going from atmospheric weirdness to pop bounce, an exploration instinct that's brought them the success they had.
We took a look at the band's discography, the best, the worst and the Durst of it. In six discs, the band has undoubtedly fleshed out the limits of what metal can do when interacting with pop music and hip-hop, creating a profile of music oft-criticized and misunderstood but nigh impossible to duplicate.
See how we ranked Limp Bizkit's albums in the gallery below, y'all!