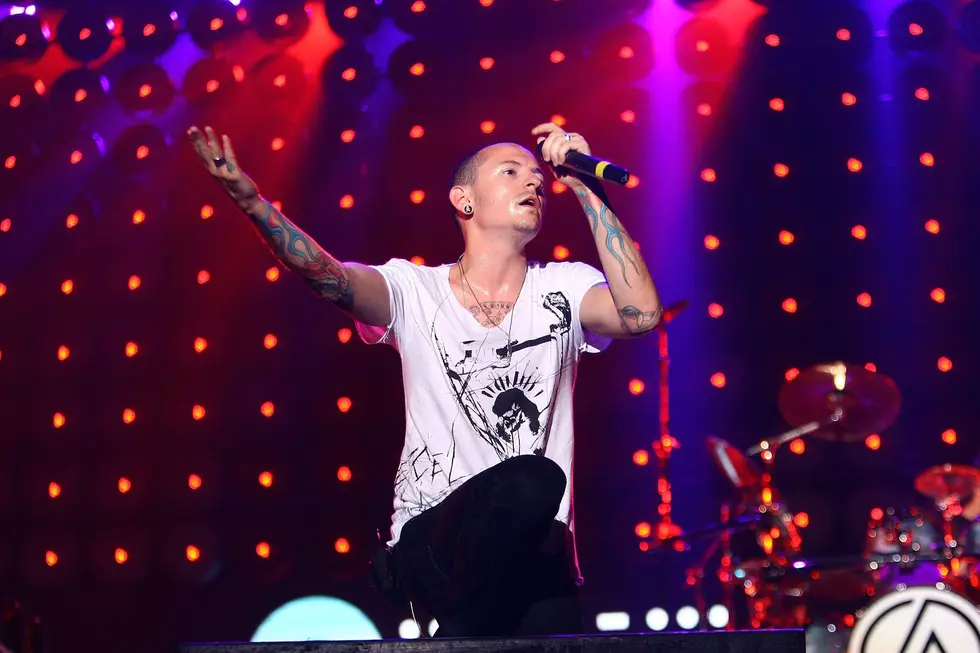 Los Angeles Holds Public Memorial for Linkin Park's Chester Bennington
Koichi Kamoshida, Getty Images
The death of Linkin Park's Chester Bennington has affected a large amount of people, far and wide. This past weekend, many fans gathered in downtown Los Angeles to celebrate his life, and the lasting legacy that Bennington will leave in music and pop culture.
It was one of many events held over the weekend where fans got together to pay their respects to the singer. Many of the services were helped thanks to a Google Doc circulated by members of Linkin Park alerting fans to various tributes that would be held across the country. In clips posted to social media, fans gathered around, listening to Bennington's work and singing along to his words, holding up phone lights in celebration.
Fans weren't the only ones to give thanks to Bennington over the weekend. Songwriter Julia Michaels, who helped write their recent single "Heavy," spoke to Billboard her relationship with the band. "I've listened to Linkin Park for years," she started. "When I was growing up, my brother was such a huge fan of theirs, so it was always around in my house. So it was really cool, getting to work with Chester and Mike and Brad."
"They were so excited about putting out new music, and just so happy and just so lovely," says Michaels, "So it's really strange that these circumstances have happened. I have a really hard time listening to the song now because of it."
Check out the fan-shot videos below of what happened over the weekend, including a local Los Angeles news report that featured conversations with some of those in attendance.
Chester Bennington Los Angeles Memorial Videos
Linkin Park Albums Ranked
10 Unforgettable Chester Bennington Moments