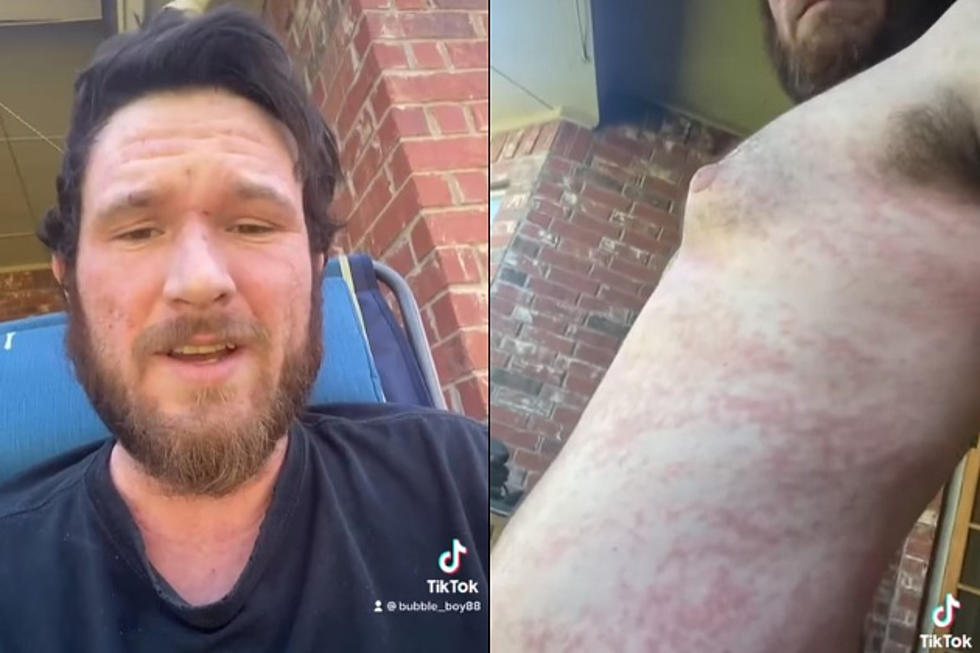 Lubbock Man Makes Heartfelt Plea to Community for Help With Awful Skin Condition
Ryan Burt via Facebook
A Lubbock man has made a public plea for help with allergies and eczema that he just can't get under control.
Ryan Burt is dealing with excruciating pain that has affected every facet of his life, and he's at his wit's end. He is looking for someone, anyone, that may be able to help give him relief.
Ryan was a friend of mine in high school, long before his skin condition took over his life. It has been hard to watch such a kind and wonderful person in distress. It's just heartbreaking. He continues to remain positive, even though he's in agony. He is past the point of feeling self-conscience or embarrassed about his skin, which is evident in the video he shared with the entire internet. He needs answers. He needs a real solution.
Ryan is an avid gamer and supports himself through his gaming livestream which have garnered thousands of followers, but his skin condition often gets in the way of his work. The constant itching is a maddening distraction from everything in his life. The only medication he has had some small success with is incredibly expensive and he cannot afford continuous refills.
From Ryan:
My biggest wish is to get back to as normal of a life as I can. It's kept me from living. Most of my day is spent dealing with it. From the moment I wake up, to even while I'm asleep I constantly have to watch what I eat and what I'm around. I'm allergic to polyester so shopping for clothes is a huge pain. I want to be active again. I can't do anything that makes me sweat because I get itchy. I feel like a burden to my wife because I haven't had a "normal" job since the pandemic shut down the restaurant I worked at. I haven't even looked for an "in-person" job because I'm so self-conscious that no one will hire me when I look like this. I used to disc gold and longboat and I haven't done either in years now. I feel like I've lost control of my life. I'm constantly stressed which makes eczema worse which causes me to stress more. Anyone that's known me since before this took over my life knows how giddy and fun I can be, and I feel like I'm just not myself anymore. I want to take back control of my life.
If you or someone you know may be able to help Ryan, please don't hesitate to send us a message or leave a comment below. Sharing this story on social media will also increase the odds of him finding a lasting solution for his ailment. Please get in touch with 94.5 FMX through our app if you think that you can help Ryan. It would mean everything to him.
Iconic Lubbock Businesses That Have Closed Over the Years
36 Celebrities That You Might Run into in Texas
There are many celebrities that have made Texas their home. Some were born here, and others decided to make their move recently during the 2020 pandemic. These are some of the musicians, actors, athletes, and other public figures that all call the great Lone Star State home.