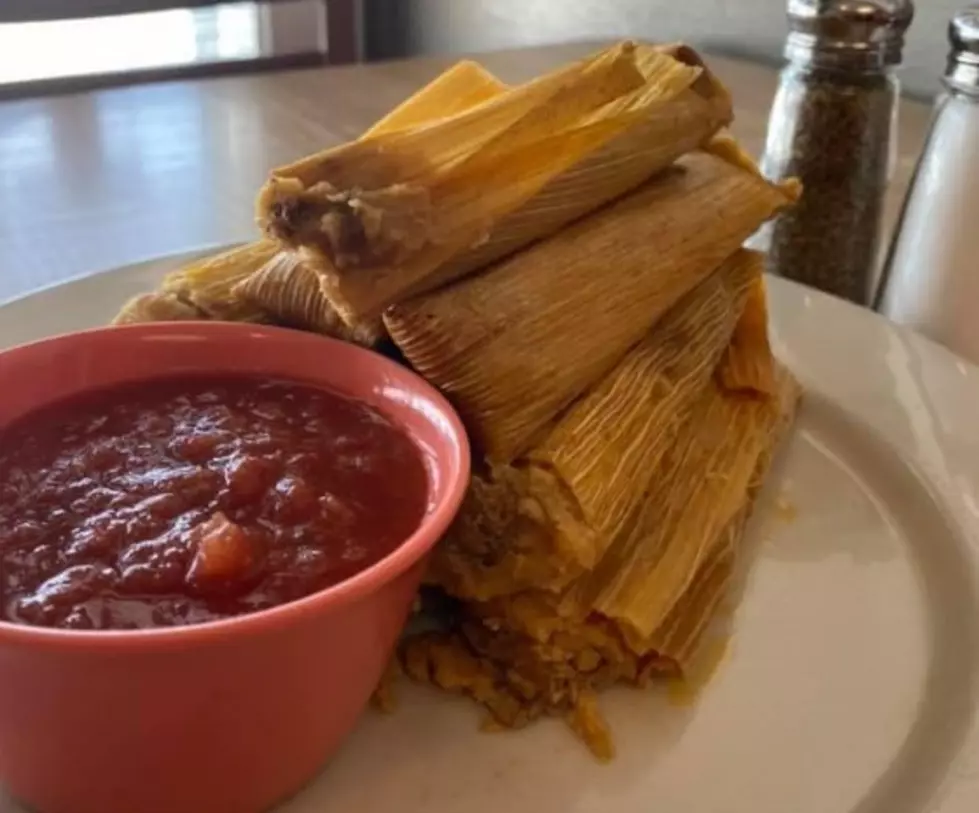 Lubbock Restaurant Makes Top Ranked Tamales In Texas
Leal's Tamale Factory and more
In Lubbock, we know we have great food and once again we are showing it.
A list was compiled to find the best tamales in the state of Texas. They tried to cut it down to the top 25 and one spot in Lubbock made the list.
A staple of Mexican food is tamales or tamal. A tamale is made of masa (corn dough) which is steamed in a corn husk/banana leaf and could be filled with a type of protein/cheese/veggies.
No matter what you like in it, if you are trying to find where to get some, this may be your next spot.
Yelp released a report of the top tamale spots in  Texas and here is what they found.
"This is an all-time list of the top 25 places to get tamales in Texas according to Yelp. We identified businesses in the restaurant and food categories with a large concentration of reviews mentioning "tamal" and "tamales" then ranked those spots using a number of factors including the total volume and ratings of reviews mentioning those keywords," the report said.
Here is the full list:
Tommy Tamale Market & Cafe – Grapevine
Pennie's Tex-Mex Take Out – Galveston
Delia's – McAllen
Tamaleria Nuevo Leon – Richardson
Limon's Restaurant – Dallas
Tamales Don Pepe – Houston
Del Rio Tortilla Factory – San Antonio
Momma's Tamales – Bellaire
Dallas Tamales Cafe – Grand Prarie
Chilito's Express – Boerne
La Fisheria – Houston
Pepe's Tamales – El Paso
Casa Mia Latin Cuisine – Lewisville
Tamale Boy Tacos & Tamales
Cielito Lindo Mexican Cuisine – Cedar
La Nortena Tamale Factory – Pecos
The Tamale Joint – Houston
B & B Tamales and Food To Go – San Antonio
Leal's Tamale Factory – Lubbock
Las Tarascas – Katy
The Tamale Company – Duncanville
El Salvador Pupusas Y Mas – Richmond
Becerra's Tex-Mex Tamales – Dallas
HOT Tamales – Friendswood
Alamo Tamales To Go – Webster
We are so proud of Leal's Tamale Factory. They have been serving up their amazing food since 1957.
You can find them at a couple of different locations but here in Lubbock, they are located at 6205 19th Street Lubbock, TX 79407. You can also head over to their website for more details.
The Hub City Tamale Trail: A Quest for Lubbock's Best Tamales
Great tamales around Lubbock and the best tamales in all of the Hub City
27 New Lubbock Food & Drink Spots That Have Opened in 2022