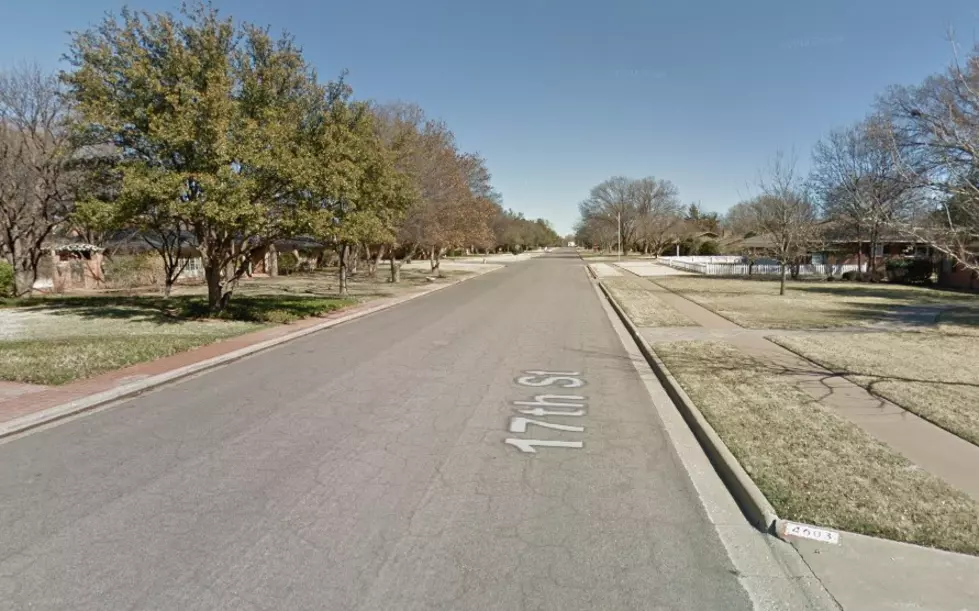 Lubbock Woman Evades Abduction Near 17th and Salem Avenue
Google Street View
Holly Smith Stewart, the mother of Brynn Stewart, went on Facebook Tuesday, March 16th to discuss her daughter's close call with a would-be kidnapper.
The Facebook post claims that Brynn was nearly abducted while walking in the area of 17th Street and Salem Avenue at roughly 9 a.m. While the specific details concerning the attempted kidnapping are unclear at this time, Brynn is confirmed to be okay.
Stewart called out her neighbor, Cheryl, who opened the door when Brynn knocked and asked for help. Cheryl was able to help Brynn out and even drive her home.
The man who attempted to kidnap Brynn has not been specifically identified, but a picture of him was provided by the Stewart family. Lubbock police officers responded to the incident, and Stewart gave thanks for the officers for "taking cases like these seriously."
Multiple comments on Facebook showed support to the Stewart family and giving thanks that things turned out OK for Brynn Stewart.
Stewart also said in the post, which you can read in its entirety below: "To the man who tried to kidnap my daughter: we're praying for your soul and that you NEVER try a stunt like that ever again!!"
---
If anyone recognizes the man seen in Stewart's Facebook post, you can call the Lubbock Crime Line at (806) 741-1000. Police have yet to confirm the identity of the suspect or make any arrests related to the alleged incident.
Healthy Essentials Opens in Lubbock, Texas
Healthy Essentials Opens in Lubbock, Texas
5 Things to Miss About Lubbock If You Move Away