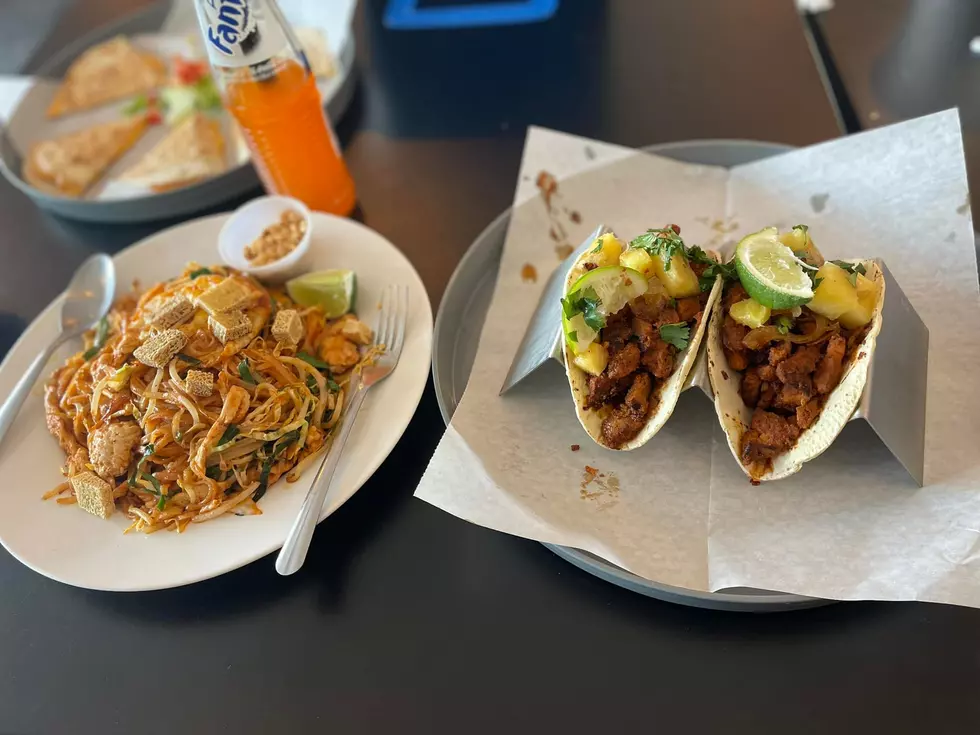 Lubbock's New Restaurants Gives You The Option For Mexican, Thai Food or Both
Photo Credit: Ashley Zubia
Back in March, we told y'all that Elotes Restaraunt in Wolfforth made the tough decision to sell. Well, now we have some good news on that.
The new owners have bought the place and it is now open up.
This new spot is the best of both worlds and a foodie win. We can now have Mexican and Thai food in one location. Can you believe it?
The owners of Siam Foodie Cafe bought out the place and it is now called Elotes Siam Foodie Cafe. The food looks super cook and very yummy. You can see a picture above from Ashley Zubia of both types of food.
So if you already loved Siam Foodie Cafe food to go, it will be even better fresh and on a plate. I heard their pad Thai is delicious and I can't wait to go out to Wolfforth to try it.
I have had Elotes Restaurant a couple of times and love their food. They have so many delicious tacos and choices to choose from.
It gets even better, now that it is getting nice outside you can enjoy their great patio and it even has games to keep the kiddos entertained. You can see a quick glimpse of it below.
Elotes Siam Foodie Cafe is open Tuesday through Sunday from 11 a.m. to 9 p.m. They are located at 602 Donald Preston Dr #104 in Wolfforth right across from Frenship High School. You can check out Siam Foodie Cafe page for updates and more details. You can also call them at (806) 855-2023.
Remember: if you know of any places opening soon or brand new to Lubbock that you want me to check out, reach out at: kelsee.pitman@townsquaremedia.com.
39 Eateries With a Patio in Lubbock
67 Best Restaurants in Small Towns in West Texas