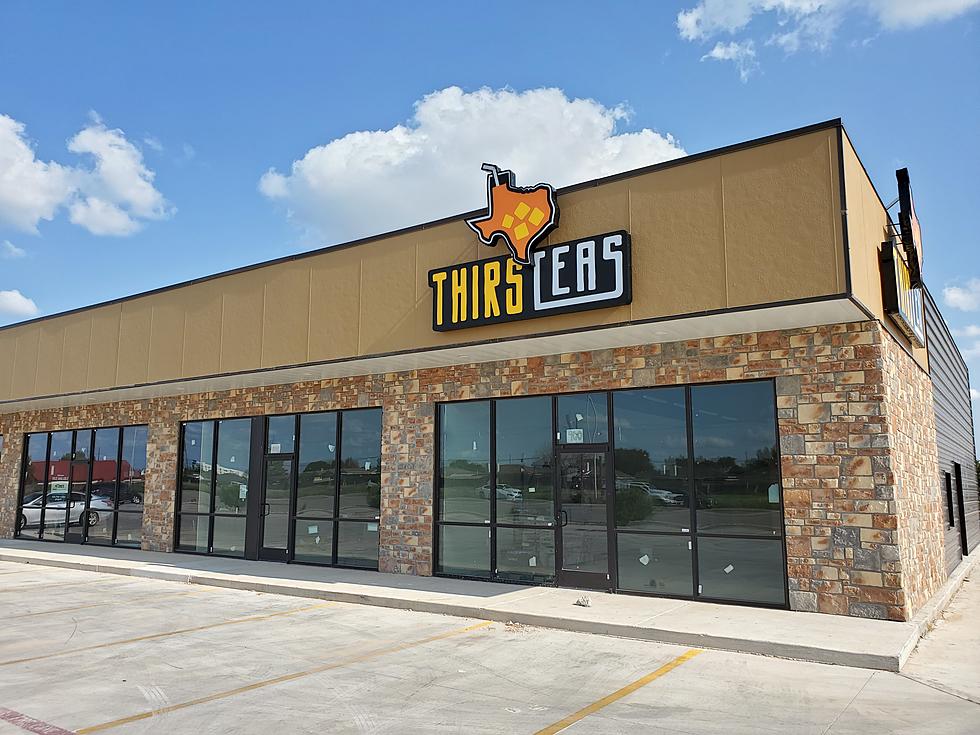 Lubbock's Really ThirsTea for the Latest Drink Stop on 34th Street
Image: Lance Ballance
Lubbock welcomed a new drink stop this weekend called ThirsTeas.
ThirsTeas is located at 6417 34th St, and they have received rave reviews since their official opening on October 9th.
I have been driving past their storefront for a while now, so I am excited to finally be able to try it out. Their creative name and adorable logo really draw me in. I give big props to whoever decided to make Texas into a glass of iced tea (so cute!).
As their name suggests, they serve plenty of tea, but they serve other drinks as well. They have their own special lemonade, infused water, margarita mix, and even specially calibrated soda machines for the perfect soda water and syrup ratio.
Along with their specialty drinks, they have all the classic bottled and canned drinks as well. Everything from Bang to Muscle Milk, they've got your drink selection covered.
They also have snacks and other goodies that you can pair with your drink of choice. They have all sorts of stuff, including nuts, cookies, pork rinds, and even some locally made jams and pickles.
They have been receiving fantastic reviews on their Facebook page for all of their happy customers. One person commented saying how they are very picky about their sweet tea, but ThirstTeas has it just right. That right there is a huge compliment to receive in Texas.
They also seem to be really great about listening to customer feedback and implementing it into the store. After announcing that they perfected their Dr. Pepper soda machine, someone suggested that they offer a hot option and ThirsTeas promptly replied that they will look into it.
I definitely need to make a trip over there so I can try it out for myself. It seems like I would love everything they offer, and I always like finding new great drink stops to satisfy that fizzy or sweet craving.
PSST: Check Out The Whataburger Secret Menu
The items are available year round, but make sure you're grabbing breakfast items and lunch items during those respective times.
What House $500,000 Gets You in Lubbock vs. Dallas, Texas
One of the biggest draws to living in a smaller city rather than a large one is what kind of house you can get for the same price. Here's a comparison of two homes -- one in Lubbock and ther other in Dallas -- that both cost around $500,000 and have four bedrooms and three bathrooms.
Take a look at the Dallas home, followed by the one in Lubbock, below:
Luxury Castle Airbnb Experience in Wolfforth, Texas
This 5-bedroom, 10-bed, 4.5-bath home is available for rent
on Airbnb
. For $781/night, you can live the fantasy life of your dreams in this mini-castle near Lubbock, Texas.