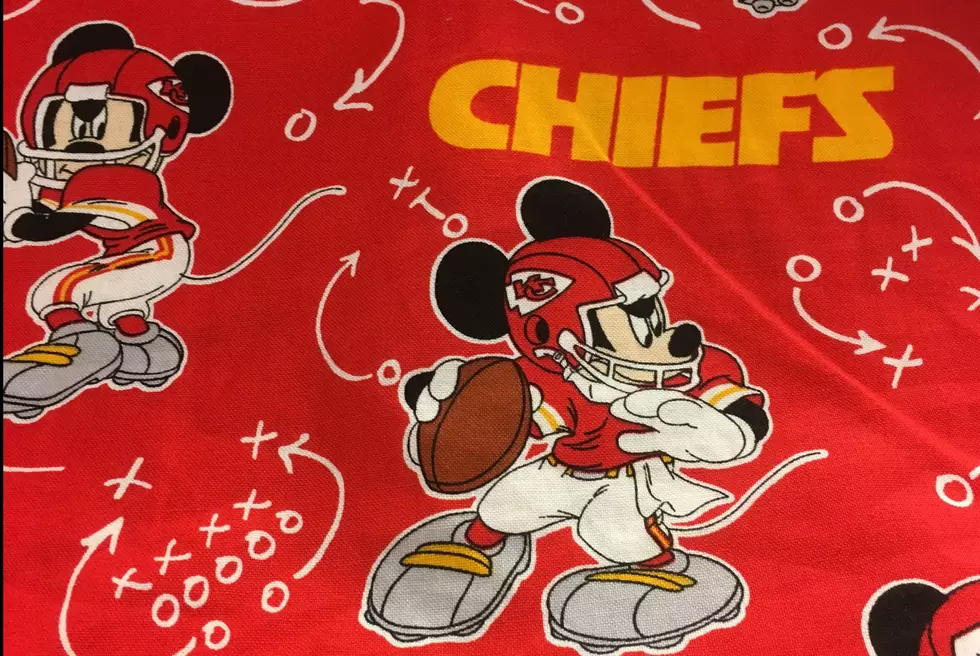 Patrick Mahomes' Popularity Increases Kansas City Chiefs Merchandise in Lubbock
Wes Nessman, 94.5 FMX
Football season is in full swing, and it's difficult to avoid Texas Tech University and Dallas Cowboys-branded merchandise at local retailers.
Fans like to show off how much they love their Texas-based teams, but one local retailer has a whole kiosk dedicated to an NFL team that isn't a Texas one.
The Patrick Mahomes craze continues, and it's prompted Lubbock hobby shop Joann Fabrics to dedicate an entire kiosk to Kansas City Chiefs-branded fabric. Normally, one would expect to see all of the Texas Tech University fabric, which is what fills the opposite side of the kiosk displaying Chiefs logo filled material.
What makes this selection of fabrics even more interesting is the fact that even Walt Disney's favorite mouse friend, Mickey, is in on the game. You know you've made it big in the world when Mickey Mouse will sport your colors and team logo.
Mahomes can single-handedly be given all of the credit for the increase in Kansas City Chiefs merchandise popping up all over Lubbock. Way to go, kid!
You can find the fabric on the Joann website.