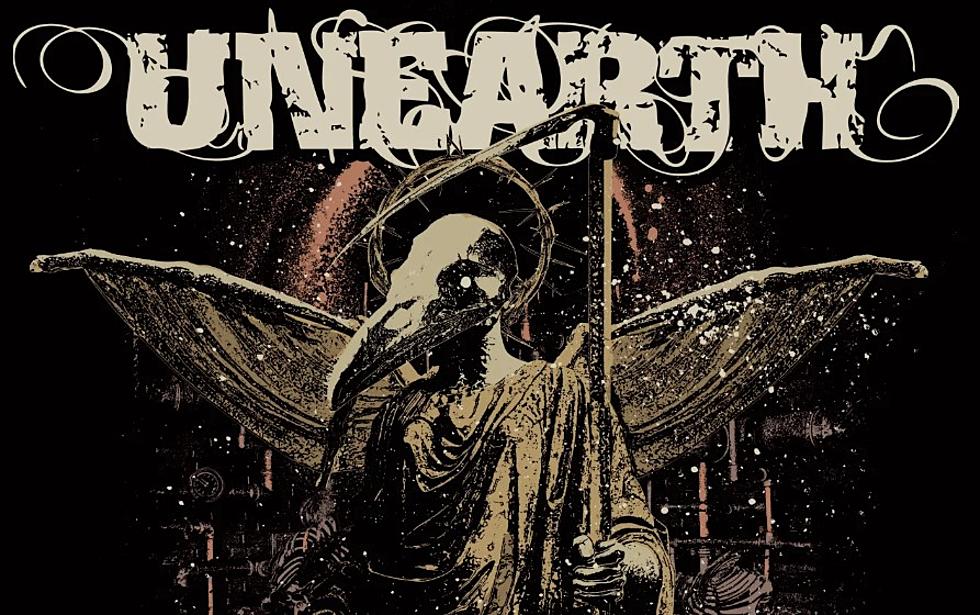 Metalcore UNEARTH Headlines Upcoming Cinco de Metal Show at Jake's Backroom
unearthofficial.com
Are you in the market for extreme face-melting? Then you want to be a Cinco de Metal at Jake's Backroom, on Thursday, May 4th (and may the fourth be with you).
The return of J and B's CINCO DE METAL!

Featuring

Unearth
Upon a Burning Body
156/Silence
Gridiron
Headliners UNEARTH will bring the same deliciously heavy sound to Lubbock that they've taken worldwide, including Tokyo. Check out how rowdy this show got:
Unearth is currently touring in support of their latest album, The Wretched; The Ruinous, which is an elegant and evocative title and what I want to see with my metal. Here's a taste of a review from Blabbermouth:
On "The Wretched; The Ruinous", UNEARTH not merely continues to amp up their metal-meets-hardcore intensities, but they also exceed themselves with a record that incorporates elements of classic UNEARTH offerings dating back to 2004's "breakthrough" "The Oncoming Storm", while exploring beyond the recent back-to-basics promise of 2018's "Extinction(s)".
Tickets are $21.50 at Ralph's Records online or in-store at 82nd & Indiana in the big pink, black, and white building. Also possibly available at the door but I highly encourage you to purchase tickets in advance to avoid disappointment should the show sell out. Additionally, always make sure you buy tickets through a reputable source like Ralph's- otherwise you might overpay, or worse, buy counterfeit tickets that'll leave you listening outside through the wall.
Jakes Backroom shows are an amazing experience. I love the intimacy, the energy, and the Long Island Iced Teas. Live music should put you in an ecstatic state, and Jakes is the place that gets my blood pumping.
41st FMX Birthday Bash Pictures
154 Pieces of 94.5 FMX Memorabilia, Concert Tickets, Passes & More
40th FMX Birthday Bash