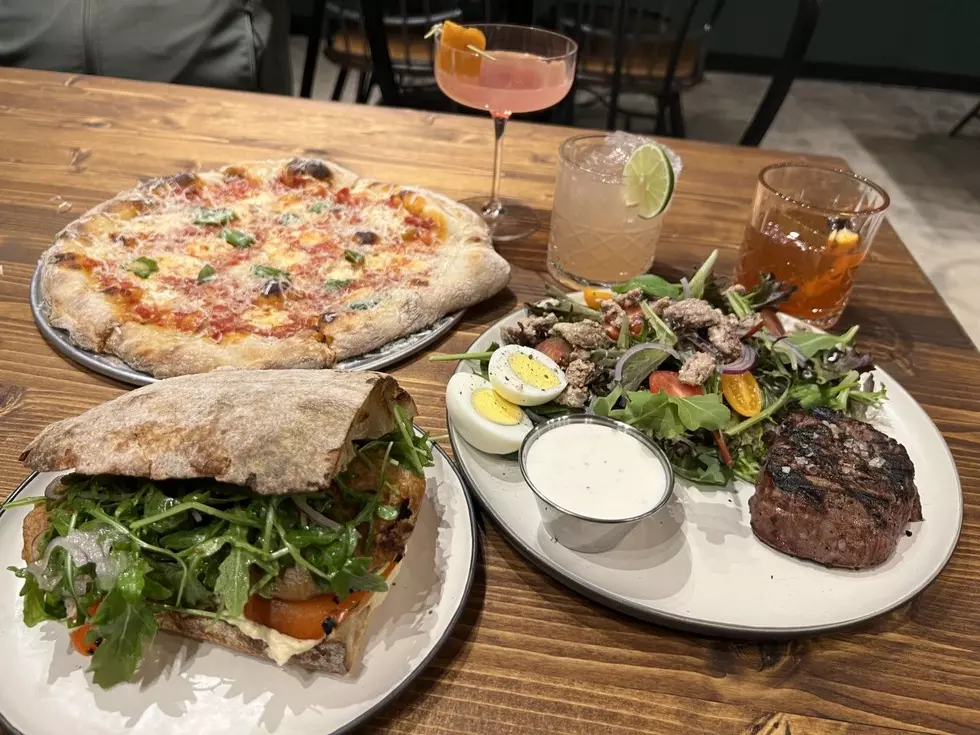 New Made From Scratch Lubbock Restaurant is Getting Rave Reviews
Kelsee Pitman, Townsquare Media
Your next new restaurant spot is here and it is something unique and special.
When I saw that The Co-Op Public House was opening in Lubbock I got really excited. They said it is known for craft bites and signature cocktails. Well, I have now tried it out and can tell you guys about it.
I got to try a few things and everything was wonderful. No, I don't have to lie about anything because it was all top-notch. The service was awesome, the place was well put together. My drinks and food were both good.
Chris Chisholm bought the place and decided he wanted to turn it into a restaurant. He recruited Maudie Cook to help him out. This brand-new restaurant just opened at the end of November and is a great addition to the area.
Everything is made from scratch and prepared in-house. Their menu is veggie-forward and also had Vegan options as well. They want to make it a place where there is something for everyone to enjoy.
"We are in partnership with Waco Farms and other local producers, E3 Farms, and also a local beef producer. We are just wanting to promote local," says Cook.
They are open for lunch and dinner. Right now they are only dine-in but they are working on doing to-go and Uber Eats soon.
"We want to create a space that is comfortable but where people can get nice food, just a relaxed homey place," said Cook.
They have a lunch and dinner menu. It is starting as a small menu and will grow over time. They have lots of salads, Vegan options like the eggplant sandwich you can see down below. Along with their freshly made pizza in-house, Tyler Bolt made the bread and pizza crust to perfection.
The dinner menu will be a little bit bigger. It will be more plated entrees, like a chicken or beef option. Next week will start their fish options as well that will be freshly flown in.
They will have staple menu items that will stay on the menu while also changing out menu items regularly to share with the community different dishes and the freshest ingredients that are in season. You can see some of the food pictures down below.
"We just want to provide really great service and nutritious wholesome foods that are prepared fresh," says Cook.
Along with their food, they have a big beer and wine list. They aim to have stuff locally made, in Texas made along with also globally as well so it meets everyone's needs. They have signature cocktails but also can make your favorite classics as well.
They also have TVs inside if you want to come out and enjoy some food or drinks and watch a game.
They are open Wednesday through Saturday from 11 a.m. to 11 p.m. You can find them at 4637 50th St Suite 300, Lubbock, TX or find out more about them on Facebook.
Check Out The New Co-Op Public House
Here Are the 19 Best Places in Lubbock That Offer Wi-Fi
Whether you want to browse the internet in peace or get some work done, these spots in Lubbock provide free wi-fi.
40 Lubbock Restaurants With Great Daily Specials