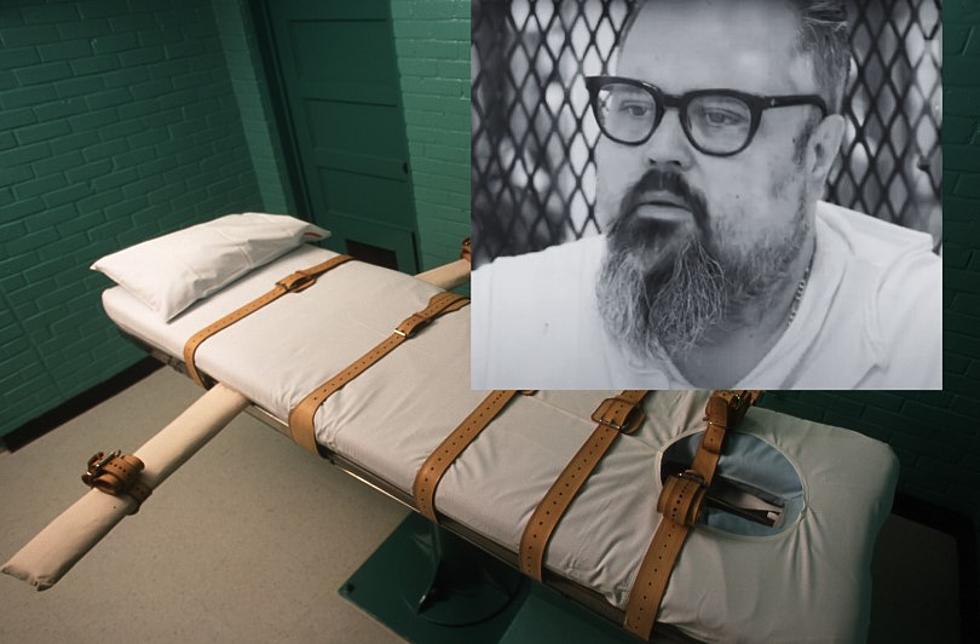 Next In Line To Die: William Speer Found God On Texas Death Row
Getty Images/ Texas Department of Corrections
"Big Will" has tried to turn his life around. He's found God, been baptized, and is the first inmate coordinator for a faith-based program offered to people on Texas Death Row. He's seen as a model prisoner, is well-liked, and passed his faith program with honors.  In spite of all this, unless something changes, he will die before the end of this month. His execution is scheduled for 10/26/2023. [UPDATE: William Speer was granted a stay of execution by The Texas Court of Criminal Appeals. Time will tell if this is just delaying the inevitable] 
Texas just recently executed an inmate in a similar situation. Jedidiah Murphy had reconnected with his Jewish faith, and despite the advocacy of his Rabbis- he was still executed on 10/10/2023. The odds were stacked against him, as Texas has only ever granted clemency to three men since 1976- which is less than 1% of people who have been on death row.
William Speer seems like a down-to-earth guy who has made some mistakes and deeply regrets them. Should Texas forgive him and commute his sentence? Perhaps we should take a look at his crimes before coming to a conclusion. Big Will has been convicted of killing two people- years apart. Does this mean he's an inherently dangerous person?
William Speer committed his first murder at 16- he shot and killed a friend's father to curry favor with that friend group. That sounds ridiculous, callous, and petty without context. Speer had suffered extreme physical and emotional abuse from his drug-addicted parents and sexual abuse at the hands of a neighbor. He was desperate to belong somewhere- to be cared about by anybody. That certainly doesn't justify his actions, but it does show he's not a wanton psychopath. However, this is not the crime for which Speer received the death penalty.
Committing murder while incarcerated for murder is a Capital offense in Texas, meaning that you can get the death penalty if convicted.  But why would Speer kill again? This time, it was in an effort to join a gang for protection. Speer had already had his feet set on fire and part of his ear bitten off since he entered prison. Unfortunately, "the jury in Speer's second murder trial had never learned about his childhood or his experiences in prison." So it's no wonder they saw Speer as a twice-over murderer who would continue to be a danger.
Unluckily for Speer, none of his appeals have worked. His "dependant personality disorder," which is blamed for his need to please people at any cost, including the lives of others, could indicate that he is still a danger if he were ever to leave death row. Perhaps this is why his appeals have been denied.
If Speer has truly repented, then God has forgiven him. Time will tell if Texas is willing to do the same.
State of Texas Looking for 48 Dangerous Fugitives with Big Rewards
In total, the Texas Department of Public Safety is looking for 48 fugitives. Three of those fugitives are from East Texas, Lufkin, Mabank and Henderson County.
Gallery Credit: Texas Department of Public Safety
Top 11 Counties for Executions in Texas and a Prisoner Who Was Executed in That County
Texas is well known for its use of the death penalty with many executions carried out for heinous crimes every year. Which counties have the most in the state? How many have been carried out in East Texas? Let's take a look at the numbers and some of the crimes committed.
Gallery Credit: Google Maps, Texas Department of Criminal Justice
HELP! These Boys From Texas Went Missing In September
Please look through the gallery to see pictures and information about the Texas children that were reported missing and are still missing to the National Center for Missing and Exploited Children. These kids are from all across the state of Texas including from cities like Houston, Edinburg, and Fort Worth. If you recognize any of these kids, please contact authorities.
Gallery Credit: Chad Hasty