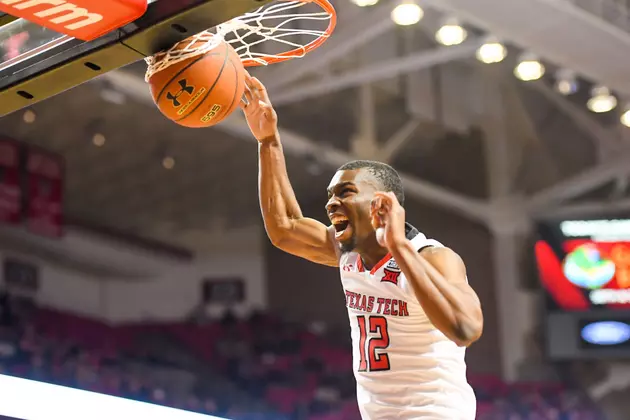 No. 12 Texas Tech Basketball Gets A Much Needed 79-75 Win On Senior Day
(Photo by John Weast/Getty Images)
The No. 12 Texas Tech basketball team snapped a four-game losing skid with a 79-75 victory over TCU on Senior Day at the United Supermarkets Arena.
Keenan Evans (who is still nursing a nasty toe injury) dropped 23 points in the final 20 mintues to lead the Red Raiders to their 23rd victory of the season.
The win means the Red Raiders (23-8) have secured the #2 seed (not bad for a team that was picked to finish 7th) going into the Big 12 Tournament next week in Kansas City, Mo.
I'm sure I speak for all Red Raider fans when I say THANK YOU to the following five Seniors:
Tommy Hamilton
Justin Gray
Niem Stevenson
Zach Smith
Keenan Evans
Your hard work and perseverance has laid the foundation for something special to continue here at Texas Tech.
Now, let's go make some noise in both the Big 12 Tournament and NCAA Tournament!