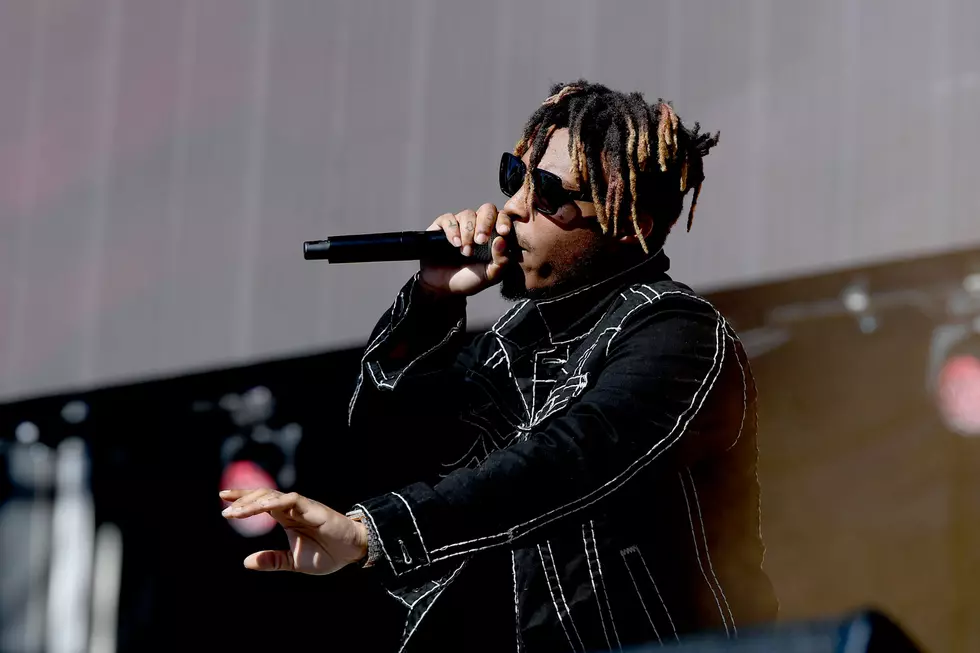 Heavily Rock Influenced Rapper Juice Wrld Dead at 21
Bryan Steffy, Getty Images
Rapper Juice Wrld has died at the age of 21. According to TMZ, the musician suffered a seizure while at Chicago's Midway Airport.
The musician had just flown from California to Chicago early Sunday morning (Dec. 8), and according to TMZ, witnesses noticed the rapper suffering the seizure as he walked through the airport. Police sources added that he was bleeding from the mouth when paramedics arrived on the scene.
The musician, whose real name is Jarad Anthony Higgins, was reportedly still conscious when he was rushed to the hospital, but was pronounced dead shortly after his arrival. The cause of death remains undetermined at press time.
It was a brief but meteoric career for Juice Wrld, who hit No. 2 on the charts with his Sting-sampling single "Lucid Dreams." He also had a hit with the Lil' Yachty remix of "All Girls Are the Same."
As far as his rock ties, Juice Wrld was reportedly a fan of Escape the Fate and Black Veil Brides, and he also worked with Panic! At the Disco's Brendon Urie and Benny Blanco on the song "Roses."
In an interview with The Guardian, Juice Wrld stated that his hybrid sound began "with a crush I had in fifth grade," a girl who blogged about peacocking goth-metal band Black Veil Brides. "I was like: 'I gotta know everything about them so I can impress this girl.' So I did my research." Did it work? "Ha! No. I wrote her a note: 'Do you like me? Yes or no?' She circled 'no'. But I kept listening to the music. Remember those iPod Classics that look like a brick now? I had one filled with Escape the Fate, Panic At the Disco, Killswitch Engage."
Juice Wrld had just turned 21 on Monday (Dec. 2).
Juice Wrld With Benny Blanco and Brendon Urie, "Roses"
Many rock artists are mourning the loss of the young rapper. See their tribute messages here.
Rockers We've Lost in 2019