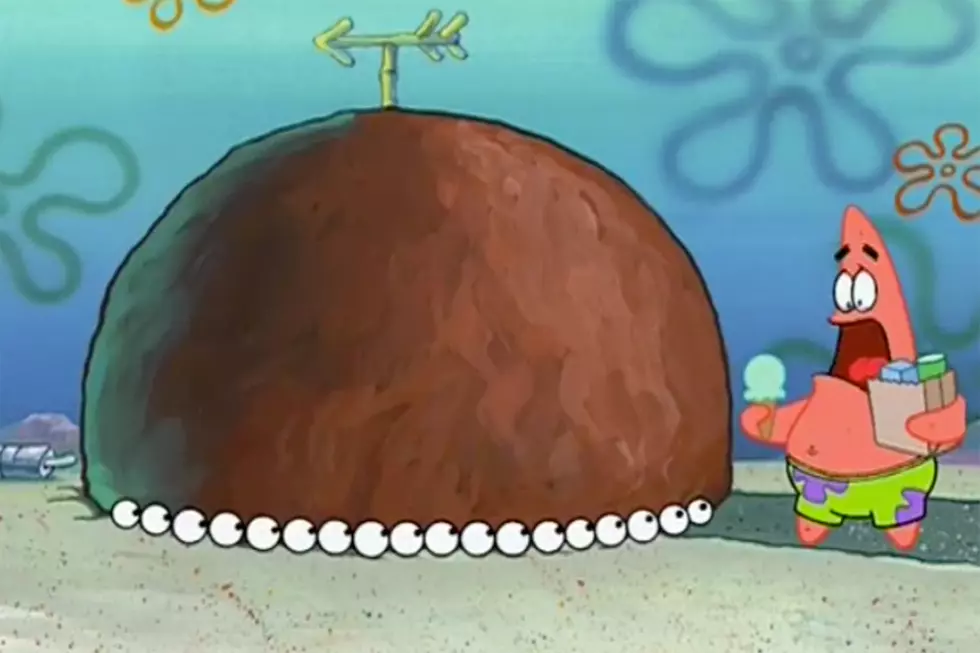 Remember When Pantera Were in a Spongebob Episode?
YouTube: Nickelodeon
It's true: The instrumentals to Pantera's "Death Rattle" were featured in the 27th episode of Spongebob Squarepants' second season. The 11-minute short, titled "Pre-Hibernation," tells the story of Spongebob's friend Sandy Cheeks and the adventures she has before she heads into hibernation for the winter. Eventually Spongebob becomes worn out from the extraneous activities and bails without telling Sandy, which prompts her to start a town-wide search for him.
An amended instrumental version of "Death Rattle" was later placed on an official Spongebob soundtrack under the title "Pre-Hibernation." In 2017, orders for official vinyl copies of a Spongebob soundtrack were launched.
"Pre-Hibernation" first aired in 2001, exposing countless kids to Pantera for the first time. Do you remember if you ever saw the episode when you were younger? If so, was that the first you had ever heard the band? And did it entice you to seek out more heavy-based music? it is interesting to think about the impact Spongebob has had on the millennial generation, their parents and beyond. From memes to Pantera, the show's influence on the world today is certainly undeniable. You can check out some iconic quotes and scenes from the episode below.
The Making Of Pantera's Vulgar Display of Power - Loudwire Legacy (Pt 1)