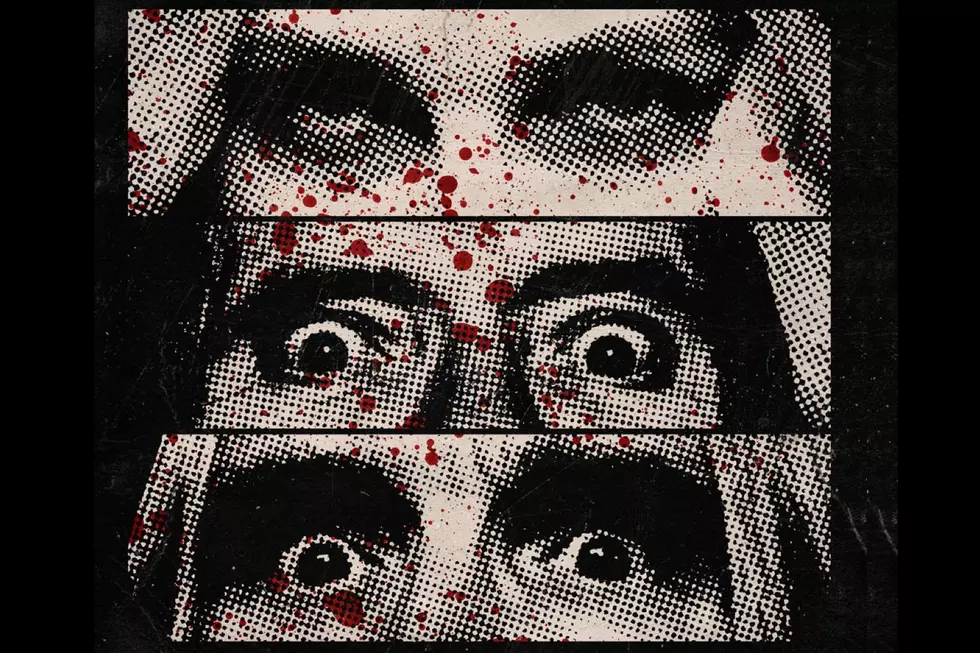 Rob Zombie's '3 From Hell' Unrated Release Date + Movie Poster Revealed
Lions Gate Entertainment
Musician and filmmaker Rob Zombie's long-awaited horror sequel 3 From Hell finally has an official movie poster and release date. The flick that follows 2005's The Devil's Rejects and 2003's House of 1000 Corpses in macabre continuity will premiere Sept. 16-18 with a special three-day screening event.
By way of Fathom Events' Digital Broadcast Network, the unrated 3 From Hell will be shown on over 900 screens nationwide, along with special bonus features that differ each night. In a statement, Zombie expressed his excitement at seeing the franchise's third installment come to fruition with the screenings.
"This event is a long time coming," Zombie said. "The journey of these characters has always been special to me and I am thrilled to finally let the fans experience the next episode of the Firefly madness. This project was a true labor of love for everyone involved and we know we have created something amazing for the loyal followers of these films. Let the insanity begin!"
The special bonus features include a video introduction from Zombie preceding the Sept. 16 screening, a behind-the-scenes featurette Sept. 17, and a double feature of 3 From Hell and The Devil's Rejects Sept. 18. On opening night, an exclusive poster will be given to the first 50 attendees at each theater.
Tickets for the series of unrated screenings go on sale July 19, which is also when a list of participating theaters will be released. The rated version of 3 From Hell was given an R by the MPAA for its displays of "strong sadistic violence, language throughout, sexual content, graphic nudity and drug use." It's yet to be revealed when the rated R version will premiere.