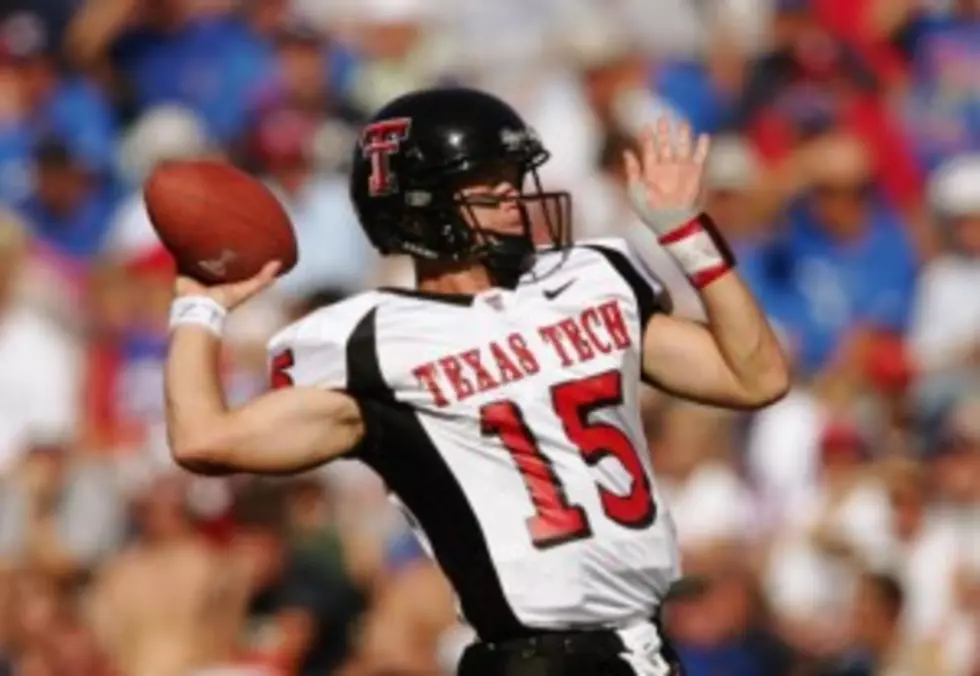 Sonny Cumbie Now Headed To TCU
Donald Miralle/Getty Images
You may recognize that name as both the former quarterback of the Red Raiders and assistant offensive coach for the Red Raiders for the 2013 season. TCU's Gary Patterson successfully reeled Cumbie in with a co-coordinator role as the quarterbacks coach.
After starting off hot right out of the gate, the Red Raiders season quickly cooled down after a trip to Norman, as the team sits at 7-5 with an upcoming battle in the National University Holiday Bowl against #14 Arizona State.
That supposedly was enough to convince TCU that Cumbie was a good enough fit for a quarterback groomer. I'd imagine that TCU lets him handle some playcalling as well.
So what does this mean for TCU? Well, it all points to a more prolific passing attack for the Horned Frogs, as this is Cumbie's first real shot at making a huge impact on an offense, especially an offense that struggled throughout the season. When you throw in the fact that TCU has two great QB's coming in from both their own backyard in Ft. Worth and another kid from Decatur, and you might have one hell of a potent offense in purple.
We'll see what happens, and just how both teams respond next year.