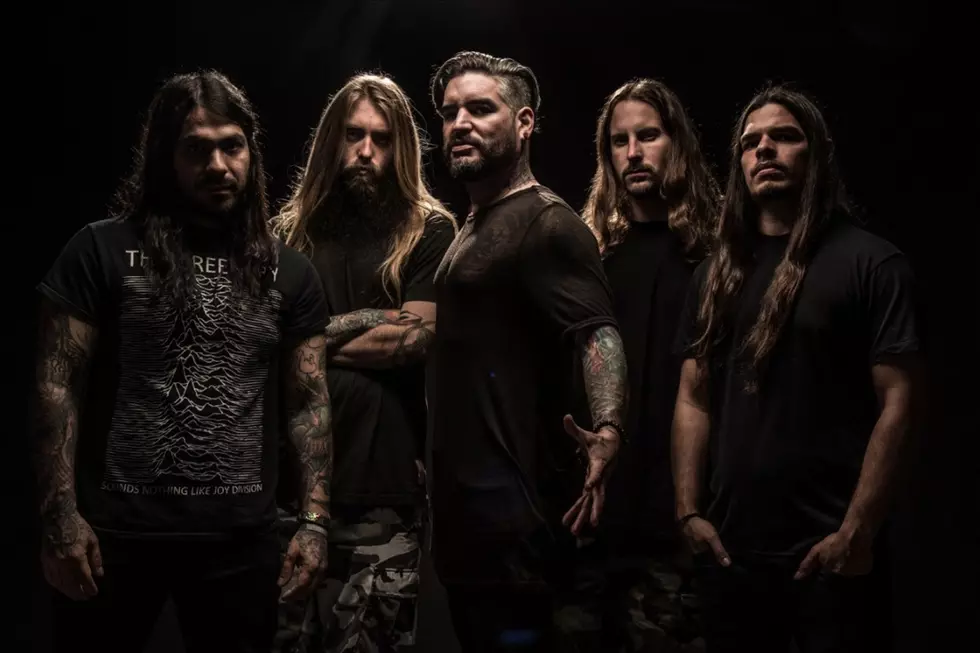 Suicide Silence Complete New Album, 2020 Release Expected
Nuclear Blast
Everything is back in order for Suicide Silence. After recently revealing that guitarist Mark Heylmun was back in the band and that new music would be coming soon, the group has confirmed they have completed their next studio album.
"Suicide Silence new album in the bag," stated a new Instagram posting from the studio by the band. It was also revealed within the post that Steve Evetts produced the album, while Josh Wilbur provided the mix, and a hashtag alluded to a 2020 release.
Just last month, the group announced that Heylmun was back in the band after taking a "radical sabbatical." The guitarist had taken some personal time away over the past year, but returned to the group as they started to work on their next studio album. The band update also stated that they would be debuting some new music during their Latin America tour in November.
The new album will be the band's first since their self-titled 2017 album. This marks the band's third release with singer Eddie Hermida, who joined the band after the death of vocalist Mitch Lucker.
Though a new album isn't expected until next year, the band will finish out 2019 on tour. See their upcoming dates here.
Best Death Metal Album of Each Year Since 1985