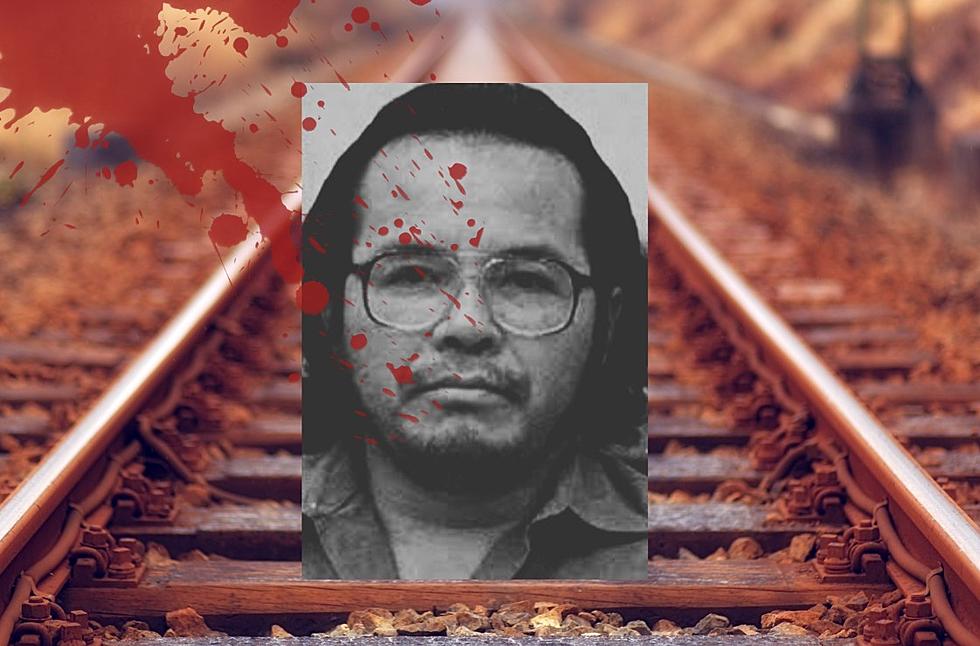 Texas Death Row: The Horrific Crimes Of The Railway Killer Angel Resendez
Clask County/ Unsplash
It was a hot June night in Huntsville, Texas when Angel Maturino Resendez was executed. He had declined his last meal and the last words he spoke before the potent mixture of sodium thiopental, pancuronium bromide, and potassium chloride stopped his heart forever were:
I want to ask if it is in your heart to forgive me. You don't have to. I know I allowed the devil to rule my life. I just ask you to forgive me and ask the Lord to forgive me for allowing the devil to deceive me. I thank God for having patience with me. I don't deserve to cause you pain. You did not deserve this. I deserve what I am getting.
The Devil, it seems, had "deceived" Resendez into viciously, violently murdering at least 16 people, robbing most of them, and sexually assaulting some.  His victims had been bludgeoned, stabbed, shot, and/ or beaten to death.
The Railway Killer's spree covered thousands of miles, with murders in Texas, Kentucky, Georgia, Illinois, Florida, and California that investigators were able to link to Resendez. They were hesitant to link Resendez to crimes they didn't have evidence to support, as The Lucus Report had recently revealed that Henry Lee Lucus couldn't have committed many of the murders for which he had confessed.
Resendez covered so many miles by "train hopping" from one area to the next and generally made his kills near the tracks. Resendez was a petite man at only 5'6", so he chose victims that were also small, or elderly, or caught them by surprise. One of the victims caught by surprise managed to survive, and provide ample evidence and moving testimony that helped to catch and convict Resendez.
Holly K. Dunn doesn't consider herself a victim, but rather, a survivor. To this day, she's an active advocate for the survivors of violent crimes, has appeared on multiple TV shows, and has written a book, Sole Survivor. She made a post in August in remembrance of her boyfriend, Christopher Maier, who died in the attack:
Chris died in the surprise attack during which Resendez bound him and dropped a large rock on his head. Despite being sexually assaulted, stabbed, beaten, and blacking out, Holly managed to recover enough to walk to a nearby home. This is her recounting of the crime, I will warn you that it is graphic and difficult to hear:
A massive manhunt, with a huge cash reward, led to Resendez's family turning him into authorities. Resendez surrendered himself at the El Paso bridge. Before his surrender, he had been arrested by the Border Patrol and sent back to Mexico. Without the reward money, Resendez very well may have escaped justice forever.
Resebdez was easily convicted for the murder of Dr. Cladine Benton with ample fingerprint and DNA evidence and was sentenced to death. Her murder was especially horrific:
The evidence found by the police at her home indicated that the murderer broke into the house and attacked Dr. Benton while she was in her bed alone. (Dr. Benton's husband and two children were away on a trip at the time.) Dr. Benton had been stabbed repeatedly in her back and hands. She had 19 blunt force injuries to her head, including three depression fractures to her skull. An autopsy revealed that Dr. Benton had been sexually assaulted. The cause of death was multiple stab wounds and blunt force trauma.
Holly Dunn testified at the trial about her harrowing ordeal during the punishment phase,
Mexican officials attempted to negotiate on behalf of Resendez to have him returned to Mexico, "in hopes to spare Reséndiz's life from the death penalty." Then Governor Rick Perry was unwilling to give Resendez up, and he was executed in 2006, only six years after his conviction.  You did not deserve this. I deserve what I am getting.
Big Rewards Offered by the State of Texas for 46 Dangerous Fugitives
46 dangerous fugitives are wanted by the Texas Department of Public Safety in November. Three of those fugitives have warrants in East Texas from Lufkin and Mabank police and Henderson County Sheriff's Office.
Gallery Credit: Texas Department of Public Safety
Loved & Hated: The Most Famous & Infamous People Killed In Texas
Gallery Credit: Renee Raven
LOOK: The Biggest Drug Busts of the Texas Panhandle in 2023.....So Far
Amarillo can be a rowdy place with some lawless characters. Here's some of the biggest drug busts made in the Texas Panhandle for 2023.....so far.
Let's just say that these folks are in t-r-o-u-b-l-e.
Note from editor: An indictment is not a conviction. All individuals shown below who have not appeared in court for a judgement are to be presumed innocent until proven guilty.
Gallery Credit: Sarah Clark/TSM