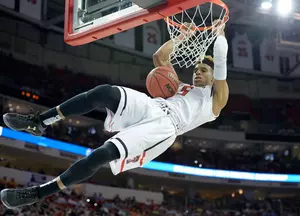 Texas Tech And TCU On Wednesday At The USA
Grant Halverson/Getty Images
I realize the past few weeks I have been bombarding you guys with football, football, and more football. I thought I would change things up on you today just to keep you on your toes.
Wednesday, January 18th the Texas Tech Red Raiders basketball team will take on TCU right here in the Hub City.
Coach Beard and the team have something special going on this year that's for sure. If you haven't made it out for a game this year-maybe it's time to throw on your favorite red and black and get out and show some support.
Tip-off is at 6:30 p.m. at The United Supermarkets Arena.