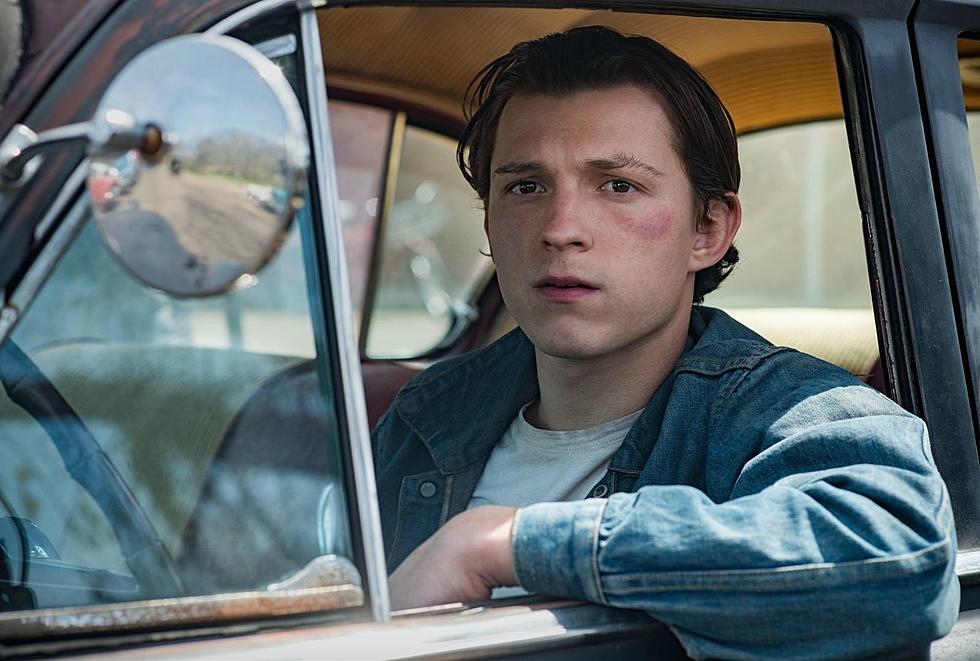 Netflix Debuts Chilling Trailer For 'The Devil All The Time'
Netflix
Netflix has released the official trailer for its upcoming Midwestern Gothic drama The Devil All The Time, based on Donald Ray Pollock's award-winning novel. Directed by Antonio Campos, the film spans the course of two decades in between World War II and the Vietnam War. Tom Holland stars as Arvin Russell, a young man who is surrounded by all sorts of sinister characters in the town of Knockemstiff, Ohio. Check out the trailer below:
The clip features quite a few high-profile actors, including Robert Pattinson as a corrupt preacher, Jason Clarke and Riley Keough as a mysterious couple, and Sebastian Stan as a stone-faced sherrif. The cast is rounded out by Bill Skarsgård, Haley Bennett, Eliza Scanlen, and Mia Wasikowska. That's one hell of a cast, especially for a film that's headed straight to Netflix's streaming platform. In fact, everything about The Devil All The Time screams for a wide theatrical release. But with the current state of movie theaters in America, that's not going to be likely.
Still, straight-to-Netflix summer fare The Old Guard and The Kissing Booth 2 broke streaming records for the platform. So the decision to make The Devil All The Time available globally could be the route for maximum viewership. However, this movie is a much more intimate portrait of evangelical post-war life, so it might not have the same commercial appeal as the two aforementioned movies. Still, The Devil All The Time looks well-shot and well-acted (with some knockout accent work by Mr. Pattinson), and that should be enough of a reason to give it a watch.
The Devil All The Time debuts globally September 16.
Gallery — The Best Netflix Original Shows and Movies: