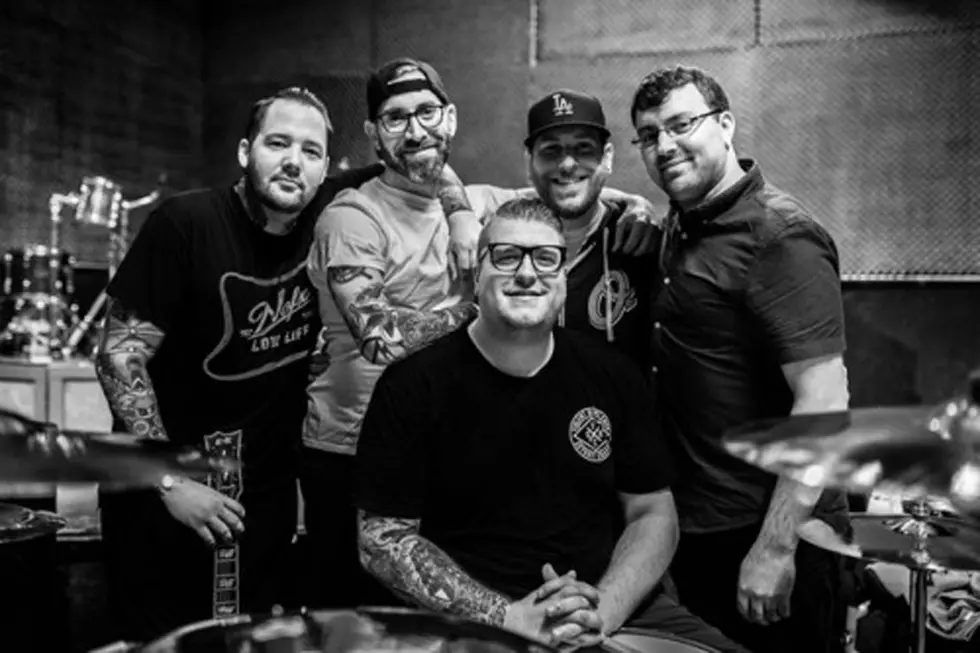 The Ghost Inside Share First New Music Sample Since Bus Crash
Theghostinside.com
In mid-January, The Ghost Inside confirmed they were in the studio working on new music in a tweet. Earlier today (Feb. 15), the band tweeted an "update" with a video teasing a new music sample. This is the band's first new music since their tragic bus crash in 2015.
The band's comeback has been highly anticipated, and they are here to prove nothing is going to stop them from making music. Drummer Andrew Tkaczyk, who had to have his leg amputated as a result of the crash, posted a video on his instagram account in August playing a specially-designed drum set called "The Hammer" that would allow him to play again. "Today is honestly the first time since our accident almost 3 years ago that I feel close to the level I was playing at when I had two legs. No, it'll never be 100% like that again but with the help of my Dad and some incredible people, I've gotten pretty damn close," Tkaczyk says in the post.
"Pretty damn close" is pretty damn incredible if you ask us.
2019's Most Anticipated Hard Rock + Metal Albums